Argentina equities and Peso slide, in line with Brazil's political situation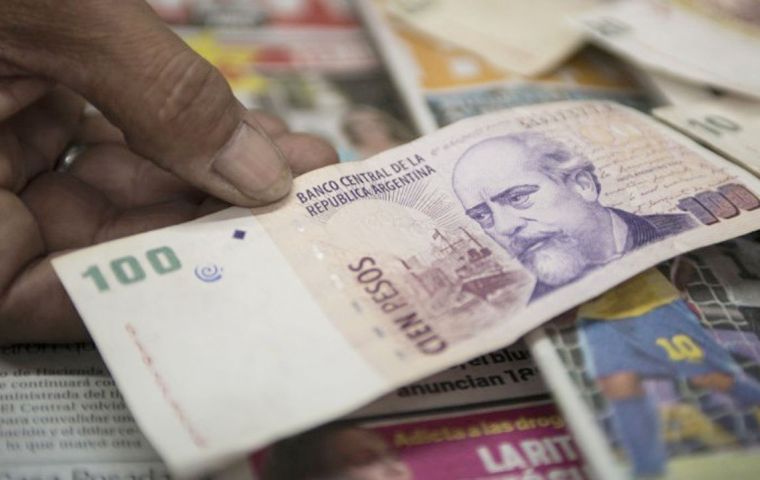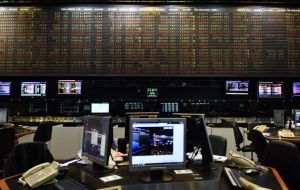 Argentine equities and the Peso continued on Tuesday their slide amid global trade tensions, uncertainty about Argentina's 2019 fiscal budget, talks between the government and the International Monetary Fund and the political situation in Brazil, which together with China are Argentina's main trade partners
Ratings agency Fitch also warned on Tuesday that risks were mounting.
The Argentine peso has lost nearly 51% of its value against the dollar this year. The currency weakened 1.48% on Tuesday, falling to 38.74 Pesos to the US dollar, with the Central bank supporting the currency with US$ 55 million once the greenback reached 38 Pesos. Forex operations in the market totaled US$ 425 million.
Meantime the benchmark Merval equities index fell 0.88%, and the JP Morgan country risk index was down four points to 741 points.
In related news the Argentine Economy minister Nicolas Dujovne admitted that the current situation could drag into next year and thus the growth rate in 2019, "can be expected to be very low"
"The macroeconomic estimates for next year will be revealed on 15 September when we present to Congress the Budget bill which in effect will be austere and have conservative growth estimates for 2019", Dujovne explained.
He added that since this year "growth will be negative a negative drag can be expected next year, although by the fourth quarter of 2019 the economy will be picking up again strongly." But overall the 2019 performance can be expected to be low.
A week ago Dujovne said the Argentine economy this year would be contracting more than the 1% originally anticipated as a consequence of the financial situation.