UK/Argentina hold antimicrobial resistance scientific seminar in Buenos Aires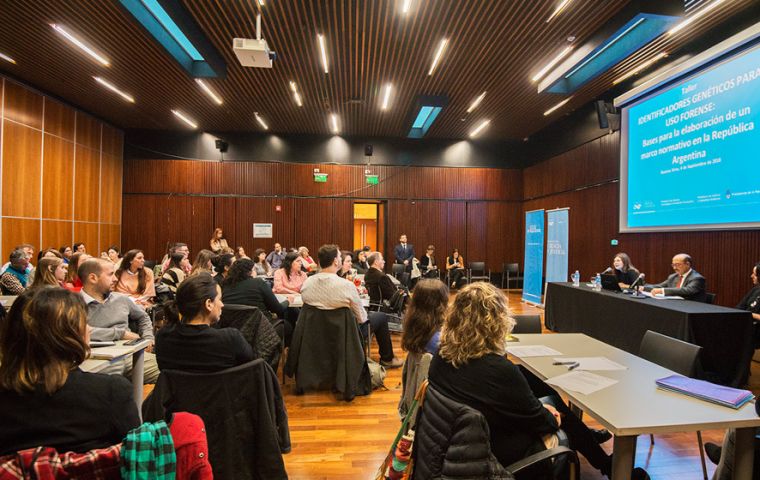 Scientists from different British universities, Argentine researchers and representatives of the organizing agencies took part this week in Buenos Aires in a seminar organized jointly by the Biotechnology and Biological Sciences Research Council (BBSRC) and the Natural Environment Research Council (NERC) from the UK, and the National Council for Scientific and Technical Research (CONICET) of Argentina.
The workshop, which enabled face-to-face interaction as well as the development of new research partnerships between the UK and Argentina, provided tools to understand the key challenges posed by antimicrobial resistance in Argentine agriculture and its impact on the spread of antimicrobial resistance to the environment.
The workshop included field visits to agricultural facilities to provide some real context to the key challenges of antimicrobial resistance in Argentina's agricultural sector and environment.
This visit takes place in the framework of the recent scientific cooperation agreement signed by the Department of Health from both countries, whereby the United Kingdom will contribute 5 million pounds to a bilateral cooperation program with Argentina focusing on research in support of the fight against antimicrobial resistance in agriculture and its impact on the environment.
Antimicrobial resistance occurs when microbes, including bacteria, viruses, fungi, and parasites, survive exposure to drugs, including antibiotics, that would normally kill them. This leaves us unarmed to treat what we might call common infections.