Oil market turbulence ahead of US sanctions on Iran; OPEC meeting does not plan to increase output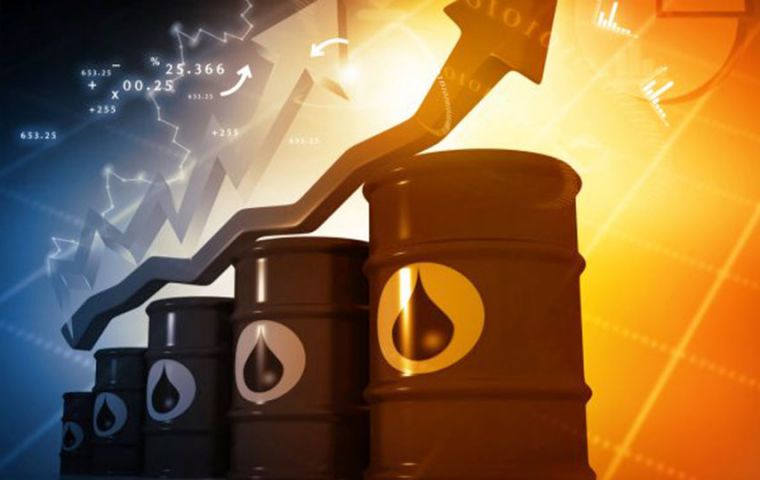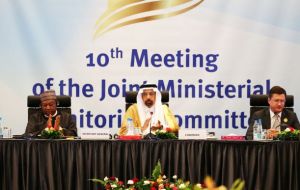 Brent crude breached US$ 81 a barrel on Monday — its highest level in nearly four years — on the back of a tightening oil market and OPEC leaders signaling they won't be immediately boosting output. Global benchmark Brent crude rose as high as US$ 81.39 a barrel, its strongest level since Nov. 21, 2014.
The contract ended Monday's session up US$ 2.50 a barrel, or 3.2%, at US$ 81.20, its best closing prices since Nov. 11, 2014, when it settled at US$ 81.67.
Meanwhile, US Texas Intermediate crude rose US$ 1.30, or 1.8%, to US$ 72.08, its best settle since July 10.
J.P. Morgan wrote in its latest market outlook that "a spike to US$ 90 per barrel is likely" in the coming months thanks to U.S. sanctions on Iranian oil exports, which have fallen dramatically in recent months as importers brace for the impending penalties. The bank forecasts Brent and U.S. benchmark WTI prices to average US$ 85 and US$ 76 per barrel, respectively, in the next six months.
A meeting of OPEC and non-OPEC oil ministers in Algiers over the weekend concluded with the 15-nation cartel and its allies refraining from an urgent boost in output, despite President Donald Trump's demands that it work harder to bring down prices. The ministers said they would increase output only in the event that customers wanted more cargoes.
The impact of U.S. sanctions on Iran's oil sector will be deeper than what many have expected, said Peter Kiernan, Lead Energy Analyst at the Economist Intelligence Unit.
"Should cuts to Iranian oil exports end up being quite severe, OPEC will find it difficult to pick up the tab completely," he said. "OPEC insists that the market is still 'well supplied,' but the pressure to relax output will heighten if prices continue to rise, adding an interesting dimension to the Trump administration's efforts to try to isolate Iran by denying it crucial oil revenue."
The Trump administration has been pressuring its allies to cut their Iranian oil imports down to zero since its decision to withdraw from the Iranian nuclear deal in May. South Korea has dropped its imports to nearly zero, but Japan and Turkey have had little marked decrease in theirs. India's imports from Iran in August were actually up 56% from the same month last year, due to large discounts offered by the Islamic Republic since the sanctions were announced. A number of Asian countries, major customers of Tehran, have asked for waivers from Washington's restrictions.
Iran's oil exports averaged 2.1 million barrels per day (bpd) over the last year, and analysts say sanctions will likely take between 500,000 and 1 million bpd off the market.
A group of about a dozen oil producers led by OPEC has aimed to keep 1.8 million barrels a day off the market since January 2017 in order to drain a global glut of oil that caused a punishing downturn. In June, the participating countries agreed to restore some production after the group's output fell more than intended.
OPEC and Russia have pledged to increase production to meet any shortfall created by an anticipated fall in Iranian crude oil production, but no official decision has been made yet.
The International Energy Agency, IEA, latest report said that global oil supply hit a record high in August of 100 million bpd, even amid collapsing output from Venezuela and looming sanctions on Iran, which is OPEC's third-largest producer. But the IAE's findings emphasized the tightening market, noting that a disruption in any major producer could lead to a material impact on prices. "We are entering a very crucial period for the oil market," the report stressed.