The possible economic options behind Bolsonaro and Haddad
Tuesday, October 2nd 2018 - 08:58 UTC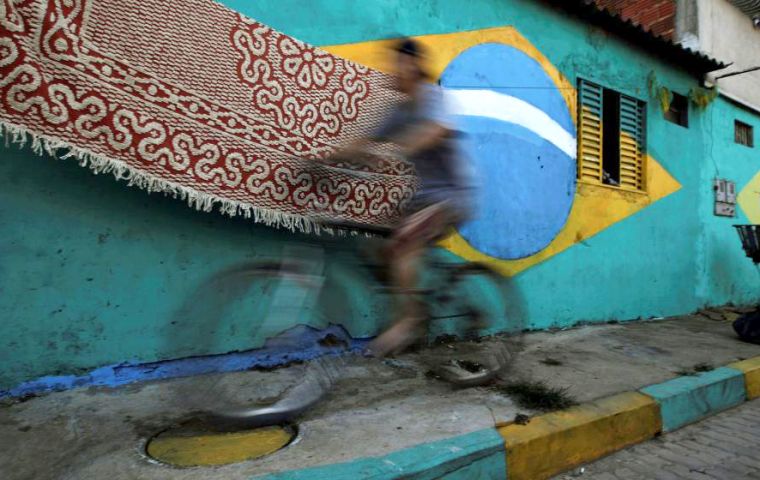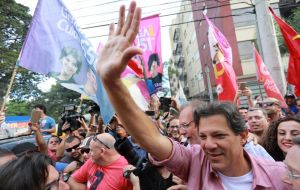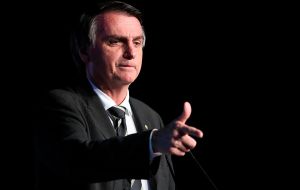 Behind Brazil's polarized presidential election, and unpredictable result, the business class in Latin America's largest economy looking for clear signals of what can be expected as of 2019 either from the former army captain Jair Bolsonaro or from economist Fernando Haddad, handpicked by Lula da Silva as his successor. Hopefully not a choice between "awful" and "extremely awful"
Bolsonaro has picked a respected University of Chicago-educated banker, Paulo Guedes, as his economic advisor, which is welcomed by many investors and business owners. Guedes is currently the head of asset management firm Bozano Investimentos, and is a fierce advocate of privatizing Petrobras and government-controlled lender Banco do Brasil SA.
If elected, Bolsonaro has promised to make Guedes a kind of super minister in charge of finance, planning and trade, with wide latitude to set economic policy.
Guedes has held a series of meetings with investment banks, corporate chieftains and international investors to coax them onto the Bolsonaro bandwagon. The banker has also met with members of the Finance Ministry at least three times in an effort to signal continuity with president Michle Temer's reform agenda, including changes to the country's insolvent pension system.
But Guedes political boss, Bolsonaro has a divisive authoritarian rhetoric, and wildly shifting views on Brazil's economy. Over a 27-year legislative career, Bolsonaro has voted repeatedly to preserve state-owned monopolies, particularly Petrobras, and against reforming Brazil's bloated public pension system. He also once suggested that ex-president Fernando Henrique Cardoso be gunned down for privatizing former government enterprises including iron ore miner Vale.
"Paulo Guedes indeed gives Bolsonaro's candidacy a lot of credibility," said Claudio Pacini, head of Brazilian stock trading at U.S. broker INTL FCStone in Miami. "Together with the fear of the rise of the left, the two things mitigate in Bolsonaro's favor." But some question how long the Bolsonaro-Guedes partnership might last even if the candidate is elected.
"Bolsonaro is a recent convert to pro-market liberalism - that's not his thing, it's never been his thing," said Monica de Bolle, director of Latin American studies at the Johns Hopkins School of Advanced International Studies (SAIS) in Washington.
On his side Sao Paulo University economist Fernando Haddad has been meeting with major investors to quell fears about a Workers Party, PT, return to power. Known for his bookish, calm demeanor, (he also has degrees in Law and Philosophy), Haddad has played up his orthodox positions on inflation, exchange rates and deficits.
Still, he has acknowledged he would dump the labor and spending reforms of unpopular outgoing President Michel Temer. And he has made it clear his administration would run state-controlled oil company Petrobras as a development vehicle and scuttle the proposed sale of Embraer's commercial jet business to Boeing Co.
Haddad also recently tweeted that the market was "an abstract entity that terrorizes the public." Besides many economists blame statist policies of the PT, which ruled Brazil for much of the past 15 years, for tipping Brazil into a deep downturn, whose vestiges are still weighing on the economy.
However "the Brazilian government is broke and Bolsonaro has no allies to push for budget cuts, and not even a history of pursuing them," said a senior banker at one of Brazil's top lenders.