Against hunger and for peace, EU and FAO are "committed to build a sustainable future"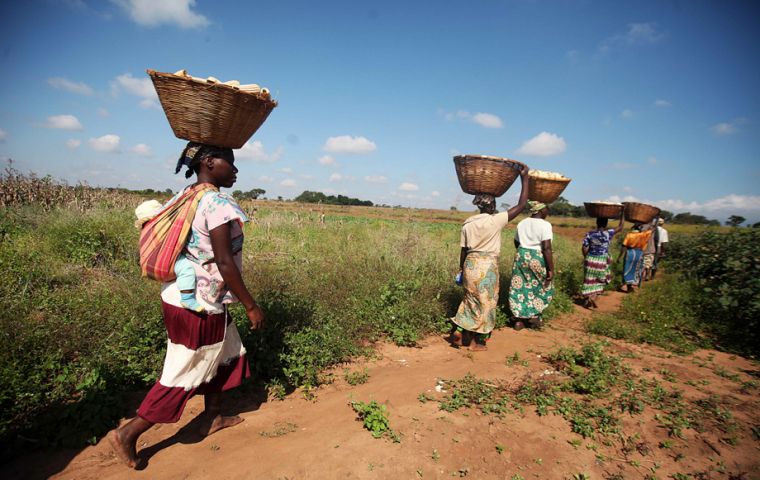 The European Union (EU) and the United Nations Food and Agriculture Organization (FAO) reaffirmed today at an event held in Rome their commitment to jointly address the challenges they share at the global level, such as stopping the increase in hunger, promote prosperity and peace, and build a more sustainable future for all.
In last 10 years, the EU has contributed more than 1500 million euros (more than 1700 million dollars) to FAO assistance programs and projects around the world.
In particular, in 2009 the EU supported the Program related to the Food Facility with an exceptional amount of more than EUR 232 million, which enabled the Organization to carry out field activities in 28 countries in Africa, Asia and Latin America.
This support was extended in this period as a result of the food price crisis of 2007-2008, and again important contributions were made in 2017 to address food insecurity and agricultural development issues related to conflicts, migration, environment and climate change challenges.
Over the next two years, EU and FAO will focus on developing the resilience of communities in the face of food crises; address climate change and better use of natural resources; invest in agriculture and value chains; and improve nutrition and food systems.
"The EU's continued support for multilateralism and the United Nations system is as essential to achieving the 2030 Agenda for Sustainable Development as it is to address the immense challenges that continue forced migration, conflicts and food crises today. ", Said the Director General of the FAO, José Graziano da Silva.
"By working together and pooling our experience, I am convinced that we can overcome many of today's most urgent challenges," added Graziano de Silva.
"I am very proud of what the European Union and FAO have achieved together. Over the years, we have built a solid and strategic partnership, with a focus on areas that are high on the EU policy agenda. We remain very conscious that food security and sustainable agriculture continue to be pressing challenges. Therefore, just last month, in the UN General Assembly, the EU and the FAO signed an agreement worth 77 million euros to strengthen the resilience of millions of people fighting against food crises around the world" , said European Commissioner for International Cooperation and Development, Neven Mimica.
The achievements made in collaboration between the EU and FAO in recent years, documented in two reports, were celebrated at the event in Rome.
Among the achievements reflected is the Impact program on food and nutrition security, resilience, sustainability and transformation (FIRST), which helps 32 countries improve policies and investments in agriculture, food security and nutrition;
On the other hand, the Global Report on Food Crises (launched in 2016) has become a global benchmark for analysis and response to food crises. After its inception as an initiative of the World Food Program (WFP), it has become a joint effort of several agencies, drawing attention worldwide to the devastating effects of conflicts and protracted crises on food security.