Three seismic tremors in the Drake Passage felt in Tierra del Fuego
Wednesday, October 31st 2018 - 08:58 UTC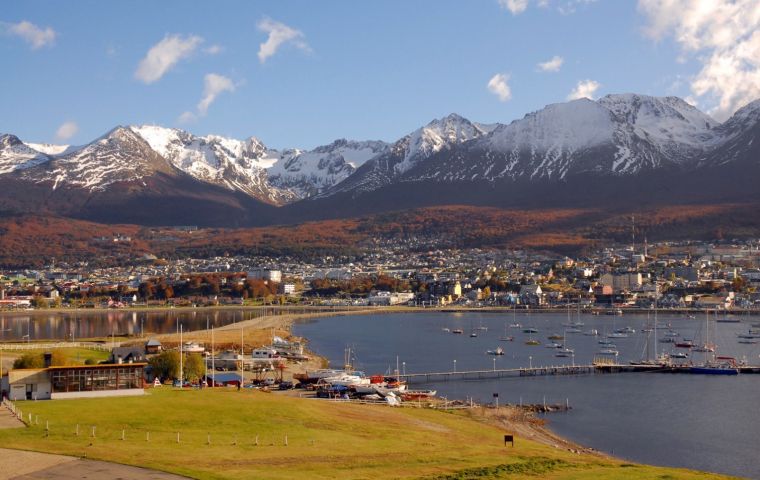 Three seismic tremors were felt in Ushuaia, extreme south of Argentina, on Monday, with epicenter in the Drake Passage, according to Argentina and Chile seismology services. The incidents had no major impact in the capital of the Argentine province of Tierra del Fuego or in nearby Puerto Williams in Chile.
The first movement occurred early morning Monday at a depth of ten kilometers some 312 kilometers south-southeast of Ushuaia and 522 kilometers south-southeast of Punta Arenas in Chile.
The Chilean Seismology Service reported that it was a 6.4 Richter magnitude earthquake, some 370 kilometers south of Port Williams, in the Drake passage.
A second and third tremors took place at 17:17 Punta Arenas time, at a depth of 30 kilometers with a 5.8 magnitude, followed with another at 18:05, located 34 kilometers deep and with a magnitude of 5.6 degrees.
The Argentine Astronomic Station of Rio Grande reported that information collected from the chain of seismographic monitors in the Tierra del Fuego island indicates it was a tremor of significant magnitude.
"The seism occurred in the so called Shackleton fracture, which to the west connects with the Scotia plate between the Antarctica and Ushuaia plates, and normally you can expect two, three seism incidents per year", explained Jose Hormaechea head of the Rio Grande Station.
"Nevertheless I must point out that since 2012 we did not have a seism of a plus 6 degrees magnitude", added Hormaechea pointing out that the Navarino island impedes the impact of any possible tsunami on Ushuaia.
Finally Hormaechea explained that the Drake Passage is an area where seism activity is normal, with a transforming but not convergent potential. This means that contrary to what happens along the Andes where plates tend to overlap, with dramatic consequences, in the Passage area, plates displace horizontally with at the most a scissors movement. "It's a normal seismic event in the zone, and should not generate any particular interest".