With Keiko Fujimori in prison, Peruvian president calls for a fight against corruption without partisan "armoring"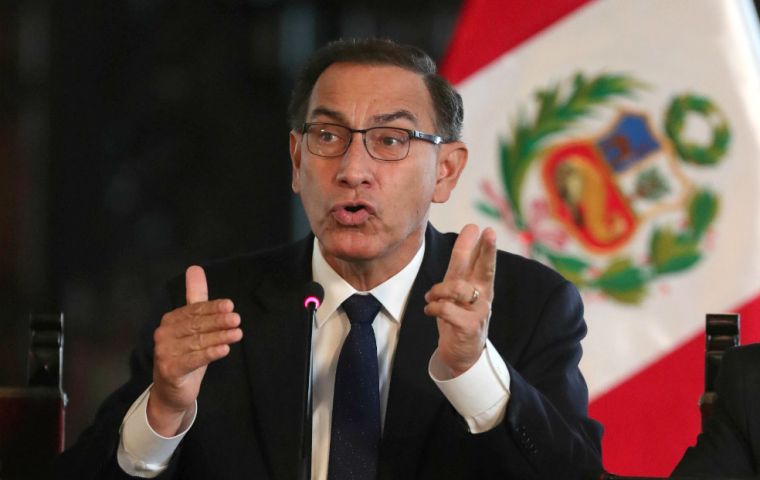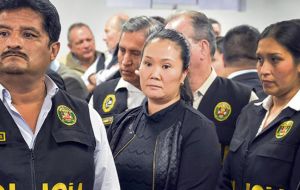 The president of Peru, Martín Vizcarra, called on Friday to fight against corruption in favor of democracy "without threats, or armoring", by opposing criticism on the judicial ruling that keeps the opposition leader Keiko Fujimori in preventive detention since Wednesday.
Peru's Attorney General, Pedro Gonzalo Chávarry said that prosecutor José Domingo Pérez, who requested the arrest warrant for Keiko, acted "coordinated with the government," while former President Alan García maintained that Vizcarra has "politicized justice."
The daughter of former dictator Alberto Fujimori and leader of the right-wing populist party, Fuerza Popular, was ordered to return to jail on Wednesday in a case that has drawn attention in a country that is reeling from a series of corruption scandals that reach higher levels of power.
Keiko was arrested on October 10 and released a week later by a court that would have declared the nullity of the resolution of her detention, ordered Judge Richard Concepción Carhuancho.
"Let it be clear: We are absolutely respectful of the Constitution and the division of powers. We must work together in the frontal fight against corruption. In democracy, without threats, or shields," Vizcarra said on Twitter.
The president reproached the statements of Attorney General Pedro Gonzalo Chávarry and former President Alan García (1985-1990 and 2006-2011).
Fuerza Popular, party that dominates the Congress, sought to "shield" Chávarry and the dismissed judge of the Supreme Court César Hinostroza, who was arrested two weeks ago in Spain after escaping from Peru.
Keiko, 43, is being held in a female prison in southern Lima, built in 1992 during her father's government.