Argentine police arrests 12 presumed anarchists in connection with bomb attacks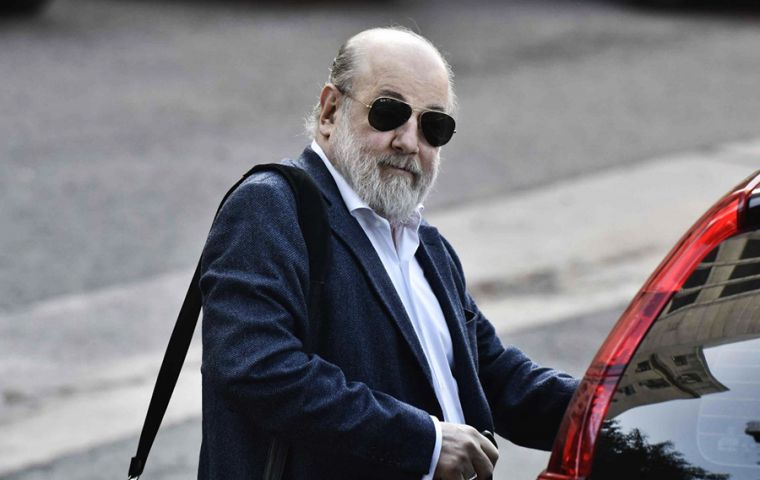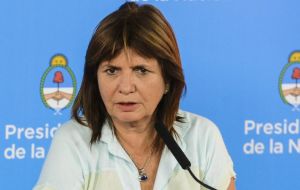 Argentine officials said on Thursday they have arrested 12 presumed anarchists in connection with two homemade bomb attacks two weeks before world leaders gather in Buenos Aires for the Group of 20 summit.
One bomb exploded on Wednesday night near the mausoleum of a police chief assassinated by anarchists on Nov. 14, 1909. A woman suspected of involvement was injured and hospitalized in a coma, authorities said.
In a second incident, police said a man was arrested after throwing a bag of explosives at the home of Judge Claudio Bonado, who is leading a high-profile probe into alleged corruption by officials of the former left-leaning government. Those devices didn't go off until a controlled detonation by police.
Ten people were arrested at a home in the capital where Security Minister Patricia Bullrich said material similar to the explosive devices was found. She blamed both attacks on people with "an anarchist orientation."
"We have seized fuses, powder, pipes, grinders and nails," Federal Police Chief Nestor Roncaglica told reporters.
Officials didn't say if the attacks were aimed at the Nov. 30-Jan. 1 summit, but Justice Minister German Garavano said security would be redoubled and a G20 summit coordinator, Hernan Lombardi, said security for the gathering was at maximum alert.
U.S. President Donald Trump, Russian President Vladimir Putin and other leaders are expected to attend the summit.
Argentine President Mauricio Macri told Radio Don de La Pampa that those responsible for the law "are going to pay the consequences."