Metal object detected could be ARA San Juan - Seabed Constructor rushes to the area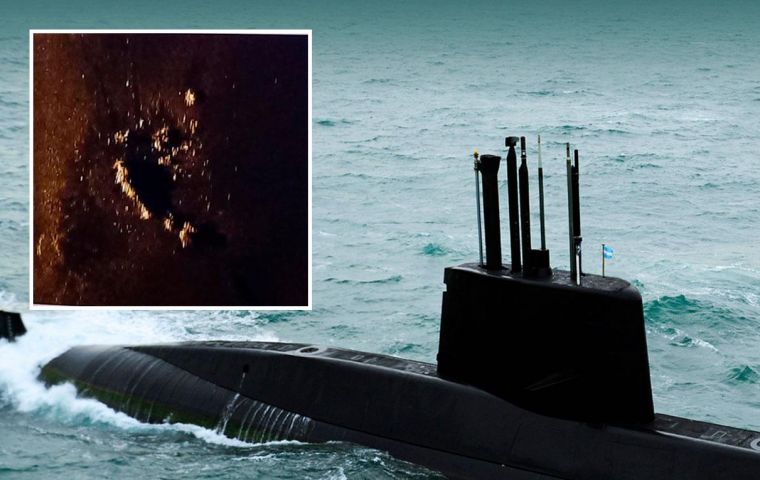 The US company Ocean Infinity has reported new evidence was found in the search for the missing Argentine Navy's ARA San Juan submarine and that their leading ship, the Seabed Constructor, was due in the area Friday before midnight
A metal object 60 metres in diameter which sounded like a hull to detection equipment has been located in the 15 A sector but the Seabed Constructor needs to retrieve all its minisubs before heading for the new area of interest.
It is the first finding after two weeks of nothing but salt water and sea bottom for the search team, it was reported. The object has been labeled as "Category C" which suggests the likelihood of it being the San Juan is strong, although not conclusive.
The past few weeks were marked by tensions among the Argentine government, Ocean Infinity and the relatives of the 44 San Juan crewmembers when the company announced a temporary cease of operations before 60 days of active search as agreed upon in the contract.