Spain, Portugal and Morocco interested in hosting the 2030 World Cup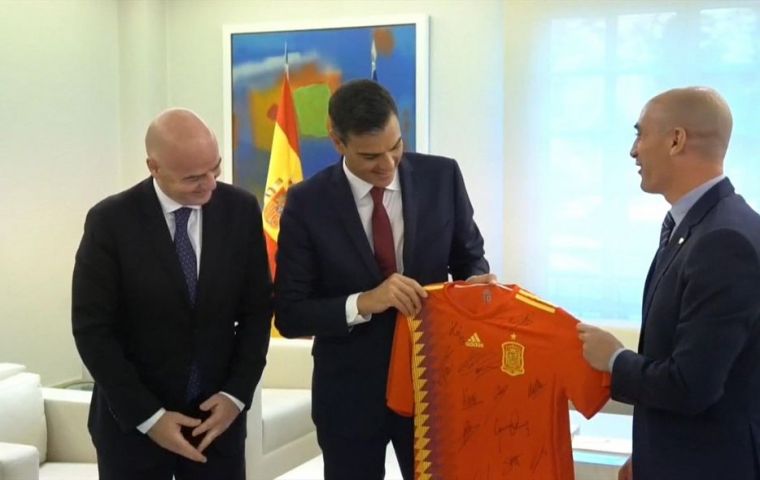 Spanish Prime Minister Pedro Sanchez said in Rabat that he had pitched the idea of a joint bid between his country, Portugal and Morocco to host the 2030 World Cup.
"I made the proposal, firstly to the Government then to King Mohammed VI to launch a shared application with Morocco, Portugal and Spain to host the 2030 World Cup," Sanchez said in Rabat after a meeting with the monarch.
"It will be the first two-continent application with Europe and Africa, and King Mohammed VI welcomed the proposal warmly."
Earlier this year the king ordered the Royal Moroccan Football Federation to launch their own World Cup bid, but the office of the Moroccan prime minister, Saad Eddine el Othmani, refused to comment on Sanchez's statement.
The North African country has failed five times to bring the tournament to the southern shores of the Mediterranean, with the United States, Canada and Mexico most recently beating them to the 2026 competition.
Uruguay, Argentina and Paraguay have proposed a bid to coordinate the 2030 event, which will mark 100 years since the first tournament.
Greece, Bulgaria, Romania and Serbia are also considering a joint bid, as are the United Kingdom and the Republic of Ireland.