Chinese group targets Chile's Australis Seafoods salmon farms: offers US$ 880m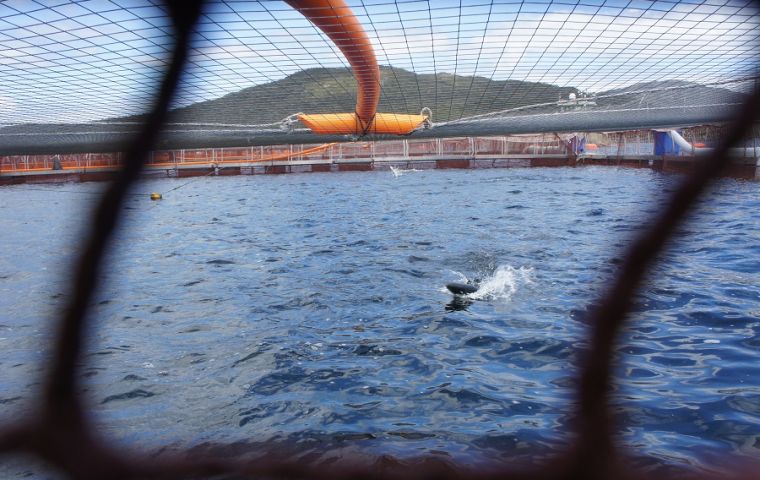 China's Joyvio Group, subsidiary of the Chinese conglomerate Legend Holdings Corporation, has put in an offer to buy 100% of shares of Chile's Australis Seafoods for a price of US$ 880 million. The acquisition is subject to compliance and must be completed no later than April 2019.
"The target company has the highest production in the XII Region [Magallanes], which has the greatest development potential and extensive natural resources and has much room for its growth in the future," said Joyvio Group.
"It outperforms industry peers in terms of some of the key operational indicators, and is one of the best-run salmon companies in Chile," the group said.
Australis farmed 64,000 metric tons of salmon in 2017, representing 9% of Chile's total production. It reported sales of US$ 399 million in 2017 and a net profit of US$ 73.4 million.
Chinese firm Legend Holdings is a diversified holding company with investments in five pillars: IT, financial services, innovative consumption and services, agriculture and food, and advanced manufacturing.
In seafood, the company owns KB Food International, the parent of Australian seafood supplier Kailis Brothers, and controls China-based Qingdao Starfish Food.
With the Australis acquisition, the company now has a direct pipeline for raw material into the Chinese seafood sector, and says it plans on expanding its supply chain even further. In addition, the company plans on developing an international food brand.
Santiago Stock Exchange-listed Australis Seafoods began as a freshwater smolt producer and expanded to saltwater salmon in 2007, when the company was incorporated as a holding company. The company integrates all production stages through Australis Agua Dulce (eggs, fry and smolts) and Australis Mar (weight gaining, processing and marketing).
In early 2016, it opened a US import division, Trapananda Seafarms, in Miami.