Some 50 armed men storm a town and empty two banks in the north of Brazil
Tuesday, November 27th 2018 - 08:33 UTC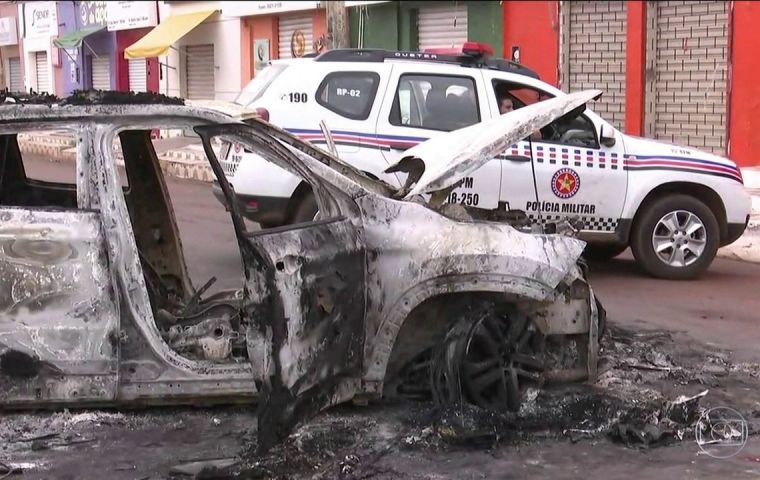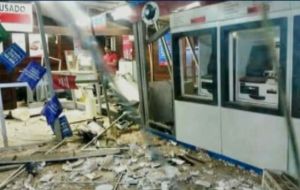 A gang of some 50 armed individuals attacked on Sunday night two banks, as well as military and police barracks, in a city in the northeast of Brazil, burning vehicles and causing a shooting that left three suspects dead.
"There was an attack by an interstate gang against Banco do Brasil. The police confronted them, and is confronting, with courage and adequately equipped. Some were detained and three attackers died," Maranhao state governor Flavio Dino tweeted on Monday.
The gang attacked the two banks in Bacabal, state of Maranhao, in northeast Brazil -- about 2,700kms from Rio de Janeiro -- starting around 10:00 p.m. local time Sunday, Folha de Sao Paulo reported. Bacabal has an estimated 100,000 population and is about 256kms from the state capital of Sao Luis.
The rioters burned at least two vehicles and held a shootout against police and military who were inside the barracks. The gang remained in the town until 3:00 a.m. Monday, according to Folha, which cited tweets from residents.
Banco do Brasil confirmed to the newspaper the reports, while the owner of the other bank agency, Bradesco, said it was not a target of the attack, Folha added.
A separate report by G1 Globo showed images of the interior of the Bando do Brasil agency that it said was "completely destroyed." It said the bank has not disclosed how much was stolen.
G1 said that three people were arrested, including one suspected of participating in the attack, and two other people who appeared to enter the bank to steal paper money that was not taken by the attackers.
Police and military vehicles were destroyed by the gang, which used a truck to block the police station entrance to prevent them from using vehicles to follow them. Several trapped police vehicles were burnt inside the station grounds, G1 added.
The attackers were in the city for only about two hours but took some hostages with them that were later released after the gang escaped, G1 said.
Brazilians in late October elected Jair Bolsonaro as president, who will begin a four-year term on January 1. Bolsonaro, a retired military officer turned politician, has promised to take a hard stance against crime. He led a campaign based on nationalist rhetoric, and also defended the Brazilian military rule from 1964 to 1985.