Bolsonaro recommends "prudence" before signing any Mercosur/EU agreement
Saturday, December 1st 2018 - 08:47 UTC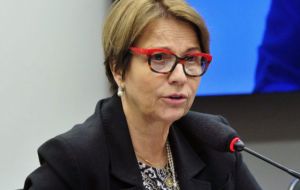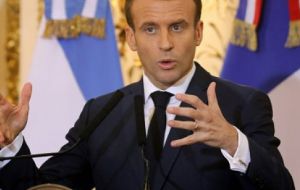 Brazil's president-elect Jair Bolsonaro said "prudence" was necessary before signing any trade agreement with other nations, in reference to the ongoing negotiations between Mercosur and the European Union.
Bolsonaro, the great absentee of the G20 summit, particularly for Latin America since Brazil is the largest economy, pointed out he had the feeling Argentine president Mauricio Macri wanted to "anticipate" negotiations between Mercosur and EU, but "that is a decision that the incoming Brazilian administration will have to work on, with caution and keeping in mind our policy is trading with the whole world".
"I've spoken to our future foreign minister Ernesto Araújo and he recommended to act with prudence so that Brazil does not miss any markets overseas", Bolsonaro told media on Friday. Several ministers of the president-elect cabinet have questioned Mercosur as an obstacle to developing trade links.
This is particularly true of the incoming Agriculture minister, Tereza Cristina who has strong support from the agro-business lobby, and also question "environmental" bureaucracy.
Bolsonaro's statements follow on Thursday's comments by French president Emmanuel Macron, currently in Buenos Aires for G20, who suggested that he did not favor "trade agreements" with countries which do not respect the Paris agreement on climate change. Earlier in the week Brazil announced it was not going to host a climate change world conference next year because of budget restraints.
But the president elect was quoted by the media saying that environmental politics can't muddle with Brazil's development "today, the (Brazilian) economy is almost back on track thanks to agribusiness, and they are suffocated by environmental questions."
However Bolsonaro downplayed the French leader's comments, "the agreement between Mercosur and the EU affects French interests, a country also concentrated in the agribusiness, so Macron depends on what France and its farmers decide".