Bolsonaro's chief of staff investigated over allegations of illegal campaign funding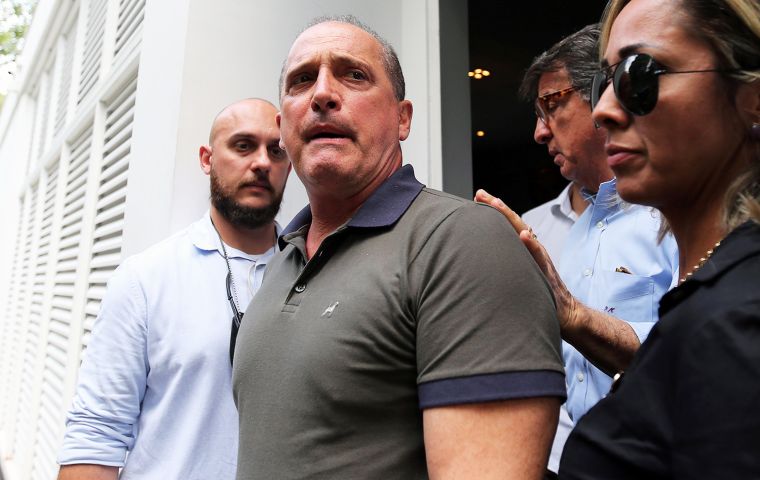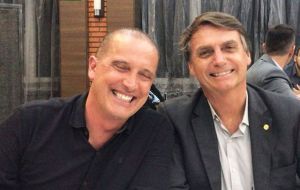 Brazil's Supreme Court said on Tuesday it had authorized a federal investigation into allegations that the incoming chief of staff for far-right President-elect Jair Bolsonaro had taken illegal campaign donations.
Prosecutor General Raquel Dodge asked the top court to allow an investigation into whether Onyx Lorenzoni, a longtime federal congressman who will serve as Bolsonaro's chief of staff, took illegal campaign donations from the world's largest meatpacker, JBS SA.
Lorenzoni said in a statement that he was not worried about the case and was sure it would be dismissed.
In plea bargain testimony last year, executives of JBS said they made 200,000 reais (US$ 52,290) of payments to Lorenzoni between 2012 and 2014, according to court documents.
The testimony was part of a deal with prosecutors that saw J&F Investimentos SA, the holding company that controls JBS, pay a record 10.3 billion Reais fine for bribing over 1,800 politicians at all levels in Brazil in recent years.
Lorenzoni's future cabinet colleague as justice minister, Sergio Moro, who as a judge led a massive investigation into political corruption, said on Tuesday he had full confidence in Lorenzoni.
"Lorenzoni was a strong supporter of the anti-corruption measures prosecutors wanted Congress to pass", pointed out Moro.
The investigation is the second accusation of graft made against a top member of the incoming government of Bolsonaro, who was elected on a law-and-order platform and has vowed to end widespread political corruption.
Last week, federal police opened an investigation into Paulo Guedes, the future economy minister, and whether he committed fraud tied to pension funds of state-run firms. Guedes' lawyers said he had done nothing wrong.