Argentine manufacturing and construction declines during October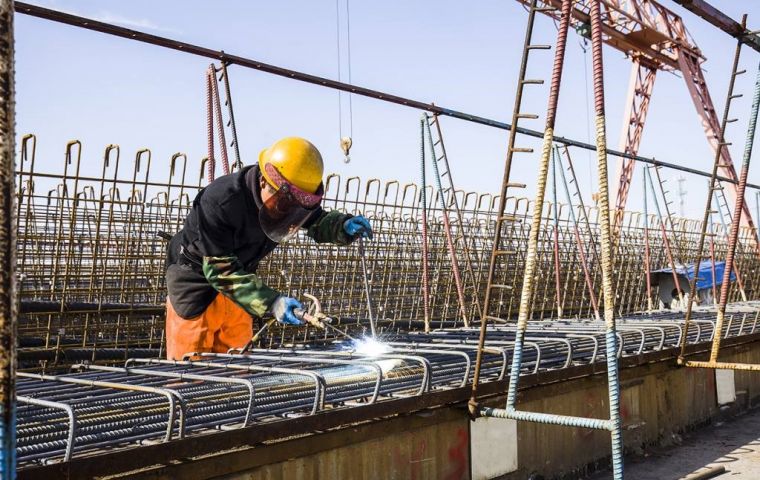 Manufacturing in Argentina fell 6.8% in October year on year, while construction declined 3.7%, and in the first ten months of this year 2.5% and 4.9% respectively according to the Indec statistics bureau report. Firms were hit hard by a contraction in economic activity and the devaluation of the Peso against the US dollar.
The manufacturing decline was led by sharp falls in the auto industry (minus 10.8%), textiles (minus 23.4%), metals (minus 21.3%), rubber and plastic production.(minus 17.2%), and chemicals (minus 6.5%).
An Indec survey of business prospects indicates that 59% anticipate a reduction of domestic demand in the next three months to February; 31.2% a stable market and 9.8% are looking forward to a rebound. Regarding companies involved in exports 50.9% anticipate three flat months, 27.5% an increase and 21.6% a decline.
As to construction in the private sector, 55.1% companies surveyed by Indec anticipate a drop in activities, while 4.1% an increase and 40,8% no change.
Regarding construction in the public sector, 71.8% anticipate a fall in activity in the next three months to February, while 4.7% expect an increase and 23.5% no changes.
The International Monetary Fund (IMF) predicted recently that Argentina's economy will shrink by 2.6% this year, with a further 1.6% contracted seen for 2019.