Illegal financing of political parties now punishable by jail in Peru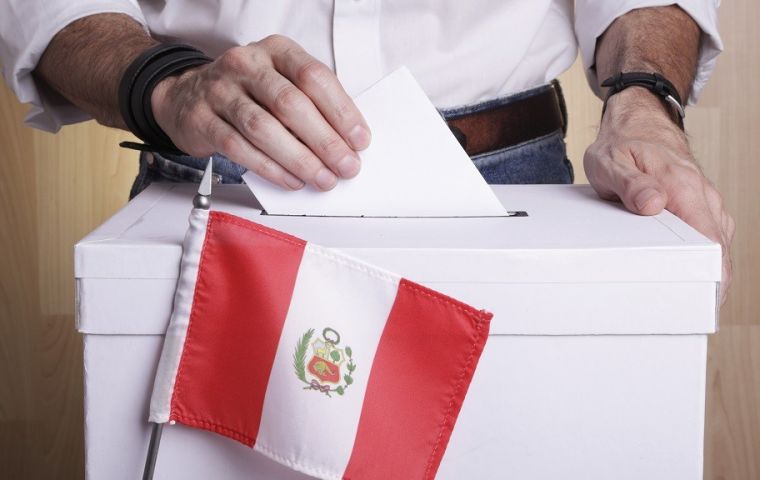 Peru's Congress Wednesday passed the bill which adds illicit financing of political organizations to the Penal Code, it was announced.
The new crime is now punishable by no less than three and no more than 10 years' jail time.
But if the amount of money, goods or profits involved is greater than the equivalent of 500 Tax Units (UIT), the penalty will be more severe - no less than five years and no more than 15 years' incarceration, plus hefty fines, according to the new law.
The bill also encourages the creation of an "optional" programme to comply with rules within the parties and the appointment of a compliance officer by the ONPE, whose opinions will become exculpatory from criminal, civil and administrative responsibility to the aforementioned organizations and their members.
"The compliance officer has power of autonomy and the duty to report in a timely manner behaviours that have a criminal relevance to the competent authorities," the bill adds.
The approval of this project sparked protests by members of the Broad Front, New Peru and the non-grouped ones, who rose from their seats and shouted "plot", since, they said, the parties that break the law will not be investigated as criminal organizations.
As a consequence of those protests, Congress' Second Vice President Segundo Tapia had to adjourn the session.