OAS Mission congratulates Peruvians for the peaceful Sunday vote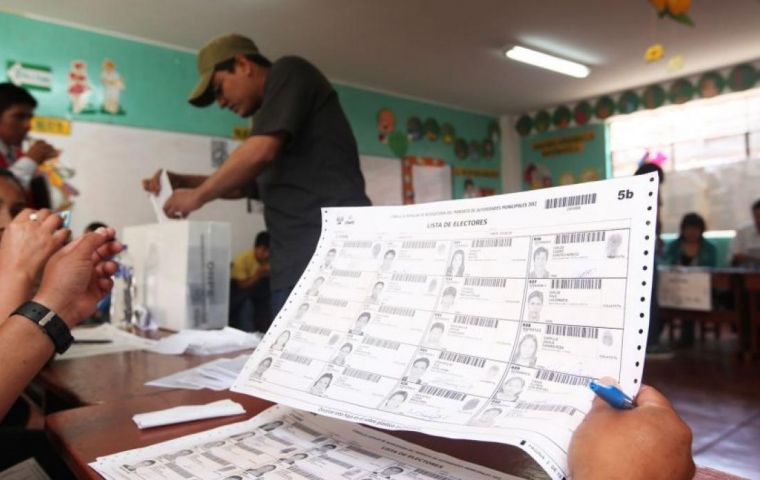 The Electoral Experts Mission of the Organization of American States (OAS) congratulated Peruvian citizens for a peaceful vote in which they expressed their will in a decisive way. The Mission also congratulated electoral authorities on their ability to organize in a short-term the national referendum on December 9.
Headed by the former Deputy Foreign Minister and former Dominican Deputy Minou Tavárez Mirabal, the Mission published the preliminary report that presents the observations and information gathered in the interviews held with the different actors of Peruvian society, and during the day of the referendum.
In order to carry out a substantive analysis of the entire electoral process, the experts held meetings with electoral bodies, government authorities, representatives of political organizations and civil society actors.
On the day of the vote, the Mission visited 140 tables in 27 voting centers, in eight districts of Lima and Callao. The Mission was comprised of 14 experts who studied aspects of electoral organization and technology, campaign financing, electoral justice, civic education and direct democracy.
The Mission expressed its gratitude for the financial contributions of Bolivia, Honduras, Mexico, Colombia, Chile and the United States, in addition to contributions from the regular OAS fund that made possible its deployment in Peru. In the coming months, the Mission will present a report to the OAS Permanent Council, which will deepen the findings and preliminary recommendations addressed in this document.