Thousands of Spanish jobs depend on the Falkland Islands fishery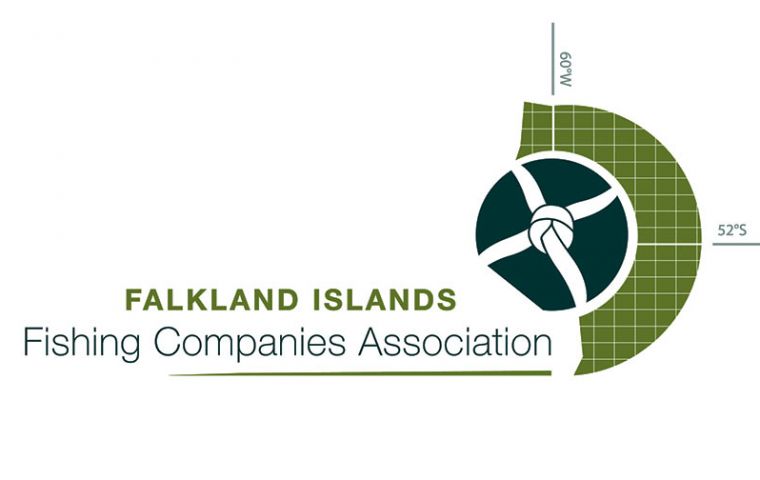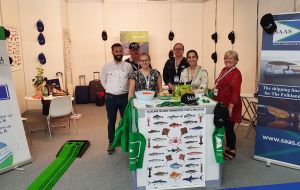 The close links between the Falkland Islands and the Galician fishing and shipbuilding industries were outlined by James Bates, Executive Secretary of the Falkland Islands Fishing Companies Association, (FIFCA), who recently attended the Conxemar 2019, in Vigo, Galicia, the largest frozen seafood exhibition in Europe after Brussels.
Conxemar is held annually and this year besides a strong Falkland Islands' representation with fishing companies, SAAS and Southern Stevedores, some 37.000 international visitors attended the show.
Follows James Bates account of his Galician experience:
I went to Spain in the mind-set this would be purely a, "work experience visit" which to a degree it was, but it very quickly became apparent there was a lot more to be gained by it.
Having carried out my role as Executive Secretary of the Falkland Islands Fishing Companies Association, (FIFCA) for over two years now, I have a reasonable understanding of how the industry works locally; so the trip to Vigo was an opportunity to learn how the industry works in unison with their joint venture Spanish partners.
Historically, the Spanish partners provide much of the fisheries expertise and knowledge. I learned of established business partnerships that go back decades and there was a tangible feeling of regard from the Spanish Joint Venture Partners for their Falkland Islands counterparts.
There was a feeling of mutual benefit and dependency and this has added to the success story that is the Falkland Islands fishing industry.
The first day of the Expo involved familiarizing myself with the stands and getting my bearings, before being formally introduced to some Spanish partners.
It was interesting to see new technologies on display and learn more about how the products sourced in the Falklands are marketed and sold internationally.
Having been on my feet all day, I was grateful for the invite to dinner by Copemar, who are the Spanish partners of Beauchene Fishing Company Limited.
It felt unusual to be picked up in a taxi to go to supper at 9pm, (when ordinarily I have eaten by 7) but when in Rome…
The second day was similar to the first, but I did have the opportunity to attend a couple of stands that caught my eye the day before.
These primarily involved data and analysis for the EU. I also spent some time at the SAAS stand before heading back to my hotel once more.
That evening, I was graciously hosted by Armadora Pereira, who are the Spanish partners of Argos Group, where once again I had a really pleasant evening, right up until the last minute where I was invited to make a toast and speech not lasting more than 20 minutes.
For those of you that don't know me, public speaking is something that I am happy to steer well clear of, and I joked that I'd be wrapped up in less than two.
Conxemar provides an ideal opportunity for local partners to meet with their Spanish counterparts in a less formal setting where they can discuss fishing related business and new ideas and approaches.
With the wide international presence of many visitors it's also a valuable opportunity to catch up with old friends and keep up with developments in the international seafood industry.
One thing I did learn from speaking to the Spanish partners was they consider the business they receive from the Falklands as vital to the region.
They explained that upwards of 6.000 jobs in Vigo depend on the business our fisheries provides, from marketing to ship-building and there was never a sense that this was taken for granted, only that they truly value their relationships with Falklands businesses.
These relationships have endured and developed and largely allowed the Falkland Islands to develop a healthy and stable economy which is something we are all seeing the benefits from to this day, and long may those continue.
Source: Penguin News