"Cristina Fernandez, the most brilliant woman of Argentine history", praise from Macri's electoral advisor
Wednesday, January 29th 2020 - 08:57 UTC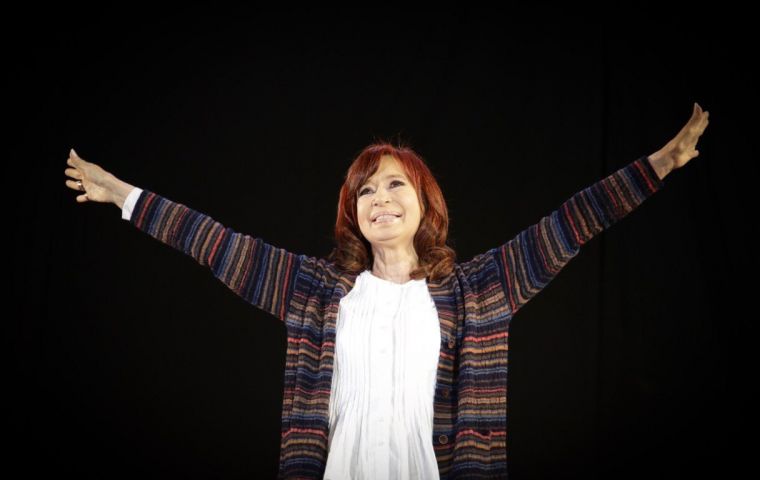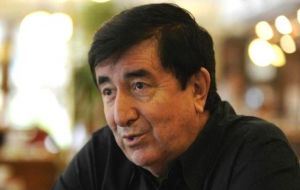 He was considered the guru of Argentine electoral campaigns, the man who helped Mauricio Macri jump from president of one of the two most popular soccer teams in the country, to twice mayor/governor of the City of Buenos Aires and finally to occupy during four years the Pink House, Casa Rosada, defeating the hegemonic Peronist movement.
Ecuadorean born Jaime Durán Barba, political scientist and visiting lecturer at some of the most prestigious US universities masterminded for over a decade the successful political performance of conservative, open market, business friendly Macri, in a country where a blend of populism with authoritarian rule, when not almost fascism, has prevailed, not to mention corruption and a degree or racism, is now severely questioned since he was unable to command the most significant test for his pupil, reelection.
And to make things more complicated he has openly praised none less than the great victor, ex president Cristina Fernandez and currently vice president.
In effect after several weeks of low profile or travelling following the windfall defeat to Kirchnerism, that for several years feared the Ecuadorean consultant, Duran Barba has shocked allies and enemies by stating that Cristina Fernandez is one of the most brilliant women or Argentine politics, and emphasized that his proposed electoral strategy was never to polarize with her, as a means of winning the presidential election.
"Cristina Fernandez is a very popular woman. I've said it all along. She has a solid base, she is strong.. Some said that after 2015 she no longer existed, No!! She was never (politically) dead. She always managed to retain her popularity and following", Duran Barba confessed in a radio interview.
However Macri's advisor insisted, "I always favored a great national accord, it was essential to talk with Cristina Kirchner and the interest groups that surround her". That is why "I never recommended polarizing with the ex president. It was simply foolish. Any study, poll showed that Cristina was the most popular and powerful opposition leader"
"One must be objective and admit the facts, whether you agree or disagree with her. She is the most brilliant woman in Argentine history, she was twice elected president, has been senator, an unimaginable political animal, she has been in office for twenty years, and another ten previously in Santa Cruz province".
Duran Barba said that "she is not like Isabelita (Peron's second wife), who made it to the top precisely because she was the wife of Peron. Cristina has her own values, an impressive curriculum, no way can you say she is non important".
Talking about his boss Macri, the Ecuadorean advisor said "the economy failed and there is no mending unless you reach a serious understanding with the main real forces in the Argentine political scenario".
"There is a strong conservative current (as opposed to liberal) and that is not bad or good, it has its own vision of the world, and it is strong. It controls the unions, the pickets, a great proportion of the right wing party which is the church. When Macri took office in 2015, from ten days before until the day he stepped down there were street pickets continuously. Since Alberto Fernandez took office there has not been a single picket".
Finally Duran Barba said that he is not sure Macri will attempt to be president once again. " I think he's not abandoning politics, but I doubt he will try for the presidency again. He already did it, and he did what was possible, but the country wouldn't let him advance further. But to be honest this is not a normal country", concluded the electoral advisor.