Covid 19 testing: Argentina offers to help Falklands, which has no identified cases yet
Tuesday, March 24th 2020 - 08:55 UTC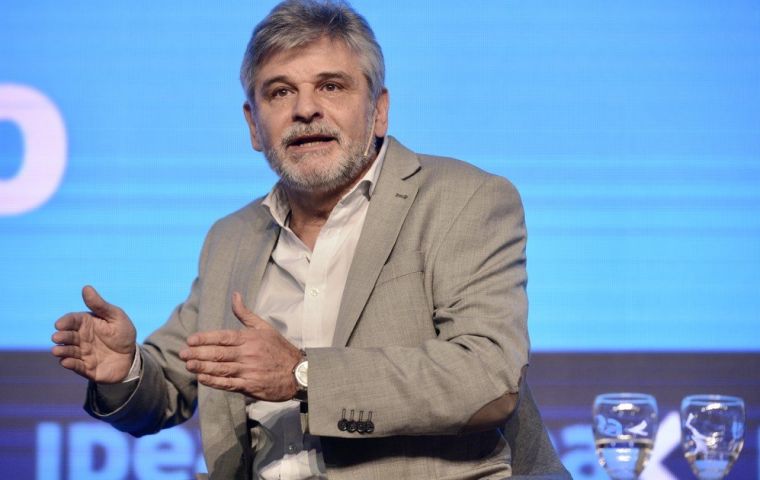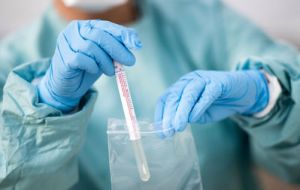 Argentina on Monday said it had reached out to Britain`s ambassador in Buenos Aires to offer material support to the inhabitants of the Falkland Islands hit by the coronavirus outbreak.
"I have conveyed to Ambassador (Mark) Kent the message from Foreign Minister Felipe Sola that, in such difficult times, solidarity has to be the way to overcome the situation caused by coronavirus," said Daniel Filmus, secretary of the Malvinas, Antarctica and South Atlantic, in a statement.
In his dialogue with Kent, Filmus said he offered to provide the island's 4,000 inhabitants with shipments of fresh food, medical supplies or tests to detect the virus causing COVID-19, as well as potential humanitarian flights and medical care in Argentina for those infected.
Argentina has seen 36 cases in the last 24 hours, totaling 301 tested positive, and four dead from COVID-19 so far, and President Alberto Fernandez has ordered a national quarantine from last Friday until March 31.
The British government did not immediately respond to a request for comment.
According to Falklands public health authorities, the Islands are well prepared for an outbreak of Covid 19, and have applied the measures recommended by Public Health England and the World Health Organization.
However the Falklands lack the equipments for Covid 19 testing and are limited in time since they have to be sent to UK, and then wait for the results. Anyhow given the situation, and a number of people in the 14 day self isolation instruction since arriving from overseas, the Falklands health authorities have moved a step further to the so called Contention Phase.
This means taking all the necessary precautions and measures as if a case of the virus had been identified, even when until this week there were no confirmed positive cases in the Falklands.