Falkands: Successful repatriation flight to Punta Arenas
Friday, July 31st 2020 - 22:02 UTC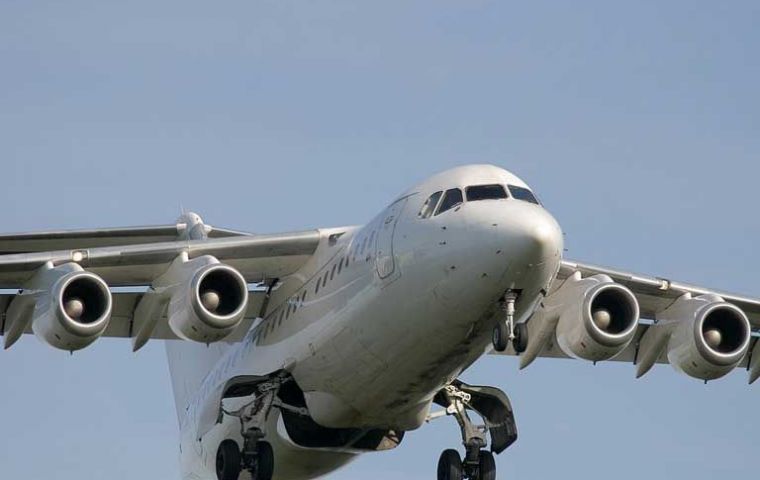 The repatriation flight organised by the Falkland Islands Government arrived this morning, 31 July 2020, from Punta Arenas, Chile returning two Falkland Island residents to the Islands, and departing with 30 passengers on-board.
FIG contracted the regional airline Aerovias DAP for a single repatriation charter from Mount Pleasant to Punta Arenas to aid those present in the Falkland Islands who had planned to return home via scheduled flights, but due to the suspension of the LATAM services to South America had been unable to do so.
Passengers were returning to their homes in the Punta Arenas Region, while others had onward travel booked to take them back to Santiago and other destinations in Chile. There was also one other passenger travelling beyond Chile. It was hoped that more nationalities could have been repatriated on this flight, but this proved to be impossible due to border restrictions as a result of Covid-19.
The work was a collaboration between FIG, multiple stakeholders locally, Aerovias DAP, the British Embassy in Santiago, and the Chilean Government.
MLA Leona Roberts said:
"I was delighted to see this flight operate as scheduled, and that the Falkland Islands Government were able to assist those who found themselves unable to return home due to the Covid-19 pandemic. I'd like to thank everyone who worked so hard to make this flight possible, and to wish those who flew out this morning a very safe onward journey and a happy return home."