Falklands extends domestic tourism incentive program until 31 May, including Easter
Friday, January 15th 2021 - 09:10 UTC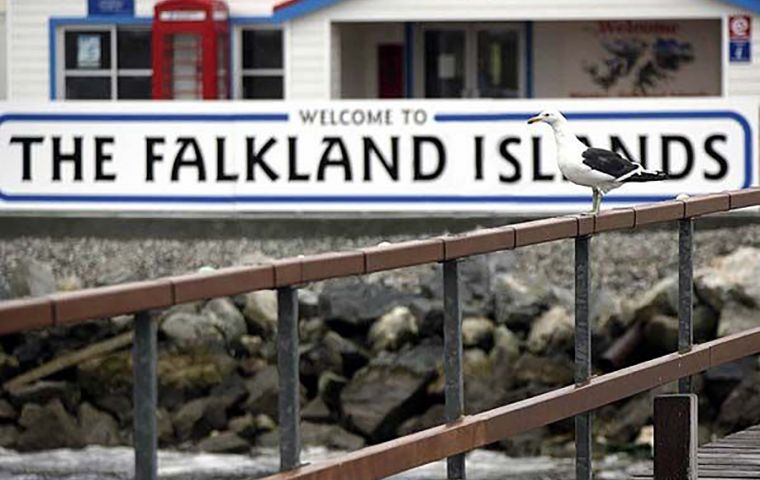 The Falkland Islands Government will be extending the Tourism Recovery Incentive Program (TRIP) by two months. The scheme, which was due to end on March 31, will now remain in operation until May 31. Falklands residents will have until that date to redeem their vouchers.
The British Forces South Atlantic Islands TRIP scheme has also been extended to May 31. Executive Council has published a paper on the extension, which says that the decision was made to "maximize the positive effects of the program on tourism operators."
As of December 23 last year, 2,317 individuals had been registered on the TRIP scheme, with the value of their total voucher allocations standing at just over one million pounds (£1,049,500). Yet the value of all the actual bookings made, as of December 11, was only £251,634.
The report says: "Residents may be focusing on redemption opportunities at periods of peak demand such as weekends and public holidays and, in similar vein, residents with children are much more likely to take advantage of the TRIP scheme during school holidays or weekends. However, these redemption patterns result in lower levels of sales for accommodation or experience providers on typical weekdays and potentially do not provide sufficient opportunity for residents, with or without families, to take full advantage of the scheme before it is due to expire on March 31."
The report goes on to say the extension will "significantly allow the school break at Easter that occurs from April 19-30, 2021 to become available for TRIP voucher redemption."
The BFSAI TRIP scheme suffered a delayed start to implementation, with vouchers only being distributed to eligible BFSAI personnel in early December.