Honduras to choose new president amid increasing violence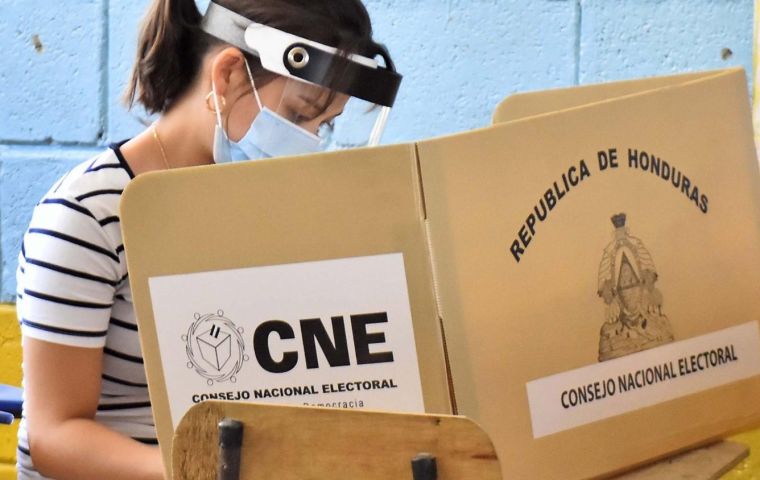 Honduras goes to the polls Sunday amid growing concern over increasing violence, according to the United Nations' High Commissioner for Human Rights (former Chilean two-time President Michelle Bachelet), the Croatian MEP Željana Zovko, head of the European Union's (EU) Observation Mission.
Honduras is Latin American poorest continental country in the region, and second only to insular Haiti, with caravans constantly trying to reach the United States on foot through Mexico in pursuit of a better future.
Drug gangs and maras add to the climate of strong social violence, which tends to increase as elections loom over.
According to the National Observatory of Violence in Tegucigalpa, 68 Honduran politicians have been assassinated this year, including 19 in March and four others this month.
The rightwing National Party (PN) in power since 2010, and which hopes to remain at the helm of the country through Tegucigalpa Mayor Nasry Asfura, now through its candidate, the current mayor of Tegucigalpa, Nasry Asfura to succeed incumbent President Juan Orlando Hernández, has lost 31 of its members, followed by Libertad y Refundación (LIBRE, left-wing opposition) with 20 and the Liberal Party with 12.
Some 5.2 million voters are called to the polls to choose the president for the period 2022-2026, in addition to three vice presidents, 128 deputies of the National Congress, plus 20 members to the Central American Parliament, and mayors at 298 cities.
According to the latest polls, LIBRE leader Xiomara Castro is the other most likely candidate to reach the Government House. Castro is the wife of former president Manuel Zelaya, who was removed from office on June 28, 2009 by the Armed Forces.