At least 18 killed in São Paulo heavy rains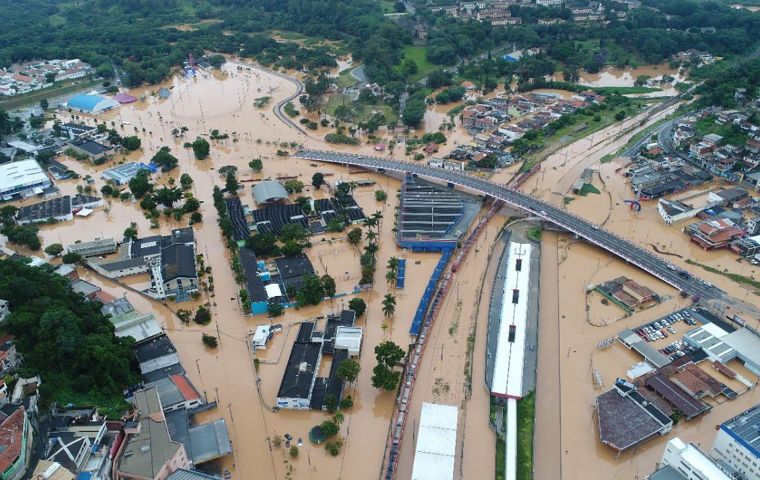 Brazilian authorities Sunday reported at least 18 people had died in the state of São Paulo following heavy rains which also left nine other people injured and over 500 families homeless. Among the fatal victims, there were seven children and other four people who were missing, São Paulo Governor Joao Doria explained.
Rescue teams of Civil Defense have recommended people from areas in risk should "not return to their homes," Doria also pointed out.
In the town of Embú das Artes, three people - a woman and her two children - died after their house collapsed after a landslide, while four other individuals managed to escape thanks to the help of neighbors.
In the city of Várzea Paulista, five members of one family lost their lives when part of a mountain slope collapsed and buried their house.
"My solidarity to the families and friends of the 18 fatal victims," said Doria, who approved emergency funding worth R $ 15 million (about US $ 2.8 million) for the relief efforts.
During the early hours of Sunday, the region of some 42 million people was placed under a state of alert as at least 11 counties reported landslides, floods, overflowing rivers and falling trees, in addition to infrastructure damages.
Weather forecasts services have announced rains would continue in various parts of the state until next Tuesday.
In this scenario, the city of São Paulo decided to cancel Sunday's vaccination against COVID-19.
Summer storms are not unusual in Brazil between October and February. In recent weeks, other incidents have been reported in at least four states. In Bahia, 26 people died and more than 500 were injured, in addition to some 87,000 people evacuated from their homes.
In Minas Gerais, rains have caused 20 deaths since the last week of December, while 10 others died when their boat was sank due to the detachment of a rocky wall in a tourist canyon in Capitolio area.