Argentine soldier dies while training amid heat wave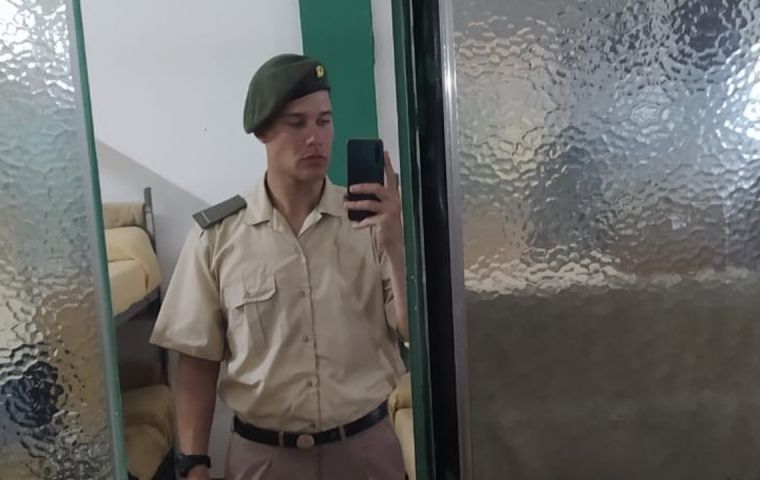 An Argentine Army cadet died Monday during a training session in the middle of a heat wave, it was reported this week. A 21-year-old young man in the first year of his military career died during "physical training" practices at the National Military College (Officer's Academy - CMN).
"It is with deep regret that we report the death of first-year cadet Lautaro Pilloud, during a service activity in the CMN," the Argentine Army said in a statement on social media.
The Army statement did not specify the causes of death, but an internal investigation has been opened, alongside the case in the hands of a Federal Court in San Martín, in the Buenos Aires Metropolitan Area just outside the country's capital.
According to local media, the cadet's death occurred due to a cardiorespiratory arrest during "physical training" activities contemplated in the curriculum of the Military College. When Pilloud collapsed, resuscitation maneuvers were performed but to no avail.
Pilloud's death came in the middle of a heat wave hitting the area which has been placed under orange alert by the National Meteorological Service (SMN).
In June last year, the 22-year-old Second Lieutenant Matías Ezequiel Chirino died after being forced to perform an "initiation" rite at the Paso de los Libres barracks. He was reported to have choked on his own vomit.
Last October, the Army also had to report the death of a soldier of the 601st Air Assault Regiment during training exercises in amphibious techniques carried out at San Roque Lake, in the Punilla Valley in Córdoba.