Xi Jinping wins unprecedented third term as Chinese President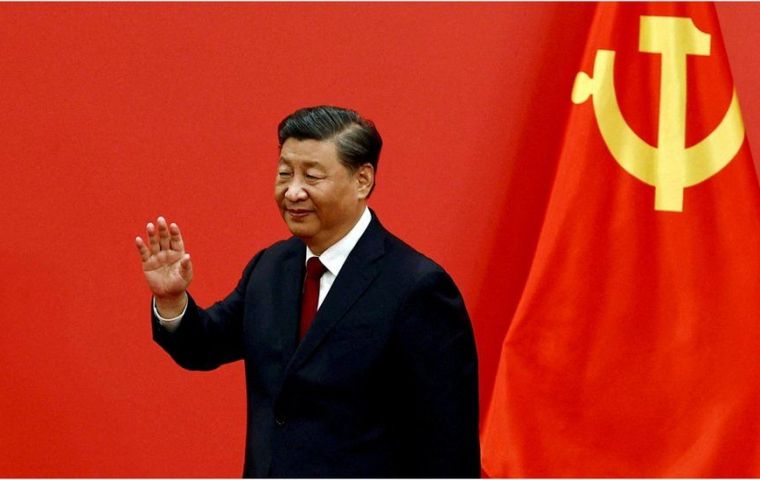 Xi Jinping has become the longest-serving president of the People's Republic of China since its founding in 1945 after being elected once again for a third five-year term. He was also chosen chairman of the Central Military Commission by a National People's Congress (NPC) plenum.
On the sidelines of the NPA session, the nearly 3,000 MPs voted in favor of the 69-year-old Chinese leader for a third five-year presidential term (2023-2028), which was made possible after a 2018 constitutional amendment that removed the limit of two consecutive terms.
Xi Jinping's five-year re-election as head of state comes after the Chinese leader succeeded in October in extending his tenure as head of the Communist Party and the Army.
The 69-year-old Xi Jinping won by 2,952 votes in favor, none against, and no abstentions. The result was celebrated with resounding applause by all the legislators gathered in Beijing's Great Hall of the People.
"I swear to be (...) loyal to the motherland and the people (...) and to work hard at building a great modern socialist country that is prosperous, strong, democratic, more civilized and harmonious," promised Xi Jinping, who was the only candidate for the post he holds from 2013.
Xi Jinping has pledged to take a tougher stance against what he regards as the main threat to China's development: the United States. "Western countries, led by the United States, have implemented containment, encirclement, and outright suppression of China, which has brought unprecedented serious challenges to our country's development," Xi said in a speech earlier this week.
In the past few weeks, tensions between Washington and Beijing have mounted while China's closeness to Russia is on the rise.