Chilean secret police officer convicted for 1973 crime
Friday, March 17th 2023 - 07:27 UTC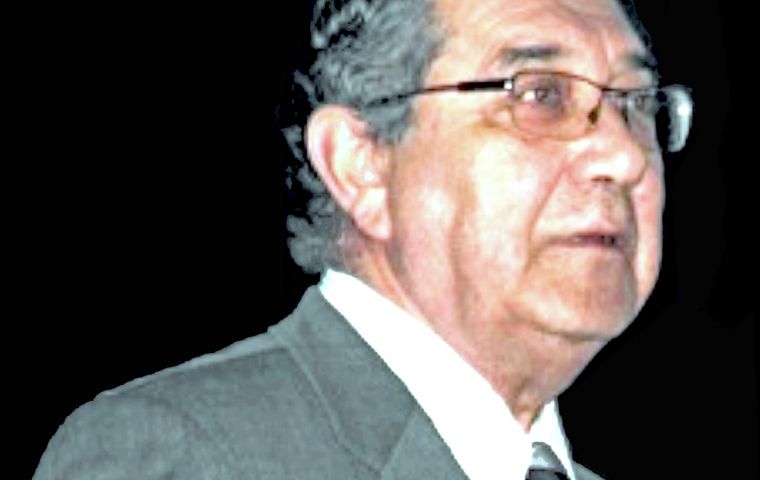 A Chilean Court Thursday sentenced former Army Brigadier General Orlando Carter Cuadra to 10 years and one day in prison for Dec. 14, 1973, murders of Bautista Van Schouwen Vasey and Patricio Munita Castillo (22) in Santiago. The deceased belonged to the Revolutionary Left Movement (MIR) political party.
"The performance of the justice system is remarkable because they have not allowed these serious crimes to remain in impunity," said lawyer Nelson Caucoto Pereira who represented the families of both victims.
"They have made it possible to unravel a complex and sophisticated intelligence action" by the secret agents of the dictatorship, he added.
Van Schouwen Vasey and Munita Castillo were arrested on Dec. 13, 1973, by the clandestine police in the parish of the Congregation of the Capuchins, together with a priest who had sheltered them. Their bodies were left in the street at dawn after having been shot multiple times by a military patrol. Their identity was later confirmed by fingerprints.
Justices Haroldo Brito, Manuel Antonio Valderrama, Jorge Dahm, Leopoldo Llanos, and María Teresa Letelier rejected the appeals presented by the defendant's legal team.
"As long as there is the will to prosecute these crimes against humanity as in this case, there should be no crimes that remain unpunished and all the crimes of the dictatorship can be cleared up for the good of Chile," Caucoto Pereira also said while praising lawyer Ilan Sandberg of the Human Rights Program for discovering the file that proved Carter Cuadra's actions.
Months later, Carter Cuadra married the eldest daughter of Manuel Contreras, the general dictator Augusto Pinochet Ugarte had chosen to head the National Intelligence Directorate (DINA - secret police), which carried out systematic kidnappings, arrests, torture, murder, and forced disappearances of political opponents and dissidents.
During the civil-military dictatorship headed by Pinochet, more than 3,000 people were murdered, of whom 1,200 are still missing and more than 30,000 were tortured. This year will mark the 50th anniversary of the Sept. 11, 1973, coup d'état when Socialist President Salvador Allende (1970-1973) was overthrown.