France denies blocking EU-Mercosur agreement but reiterates demands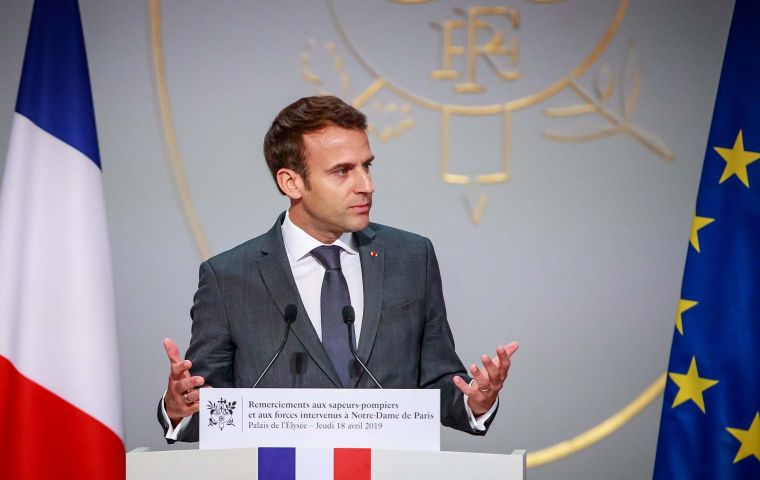 France denies blocking the EU-Mercosur agreement, which it vetoed since it was signed in 2019. However, it reiterates its demands to correct it and says it is waiting for the outcome of the negotiations being conducted by the European Commission with its South American partners.
At a press conference on Thursday, the French Foreign Ministry spokeswoman stressed that they will evaluate the substance, actions, and results of the agreement. When asked about the possibility of France lifting its blockade on the ratification of the agreement, the spokeswoman denied that Paris is blocking it.
"We will evaluate on the merits, the acts and the results," she stressed.
According to her, France is putting forward demands, which involve compliance with the principles to avoid deforestation, respect for the 2015 Paris Agreements to limit global warming, and ensuring that imported products meet EU health and environmental standards.
The European Commission is working to obtain assurances from Mercosur partners. The dialogue is ongoing, and the outcome is yet to be seen.
The discussions between the two trade blocs were on the table at the last summit of the leaders of the 27 countries of the European Union. It was also one of the main issues addressed by the French Foreign Minister, Catherine Colonna, during her visit to Brazil in early February, where she was received by President Luiz Inácio Lula da Silva.
Colonna expressed her optimism on seeing that Lula and his government adopted a radically ambitious position on climate and environmental protection issues. The President of the Spanish Government, Pedro Sánchez, indicated at the recent Ibero-American Summit in Santo Domingo that speeding up the EU-Mercosur agreement will be one of the priorities of his rotating presidency of the EU in the second half of the year.
Source: EFE