APEC: No major breakthrough expected from Biden-Xi meeting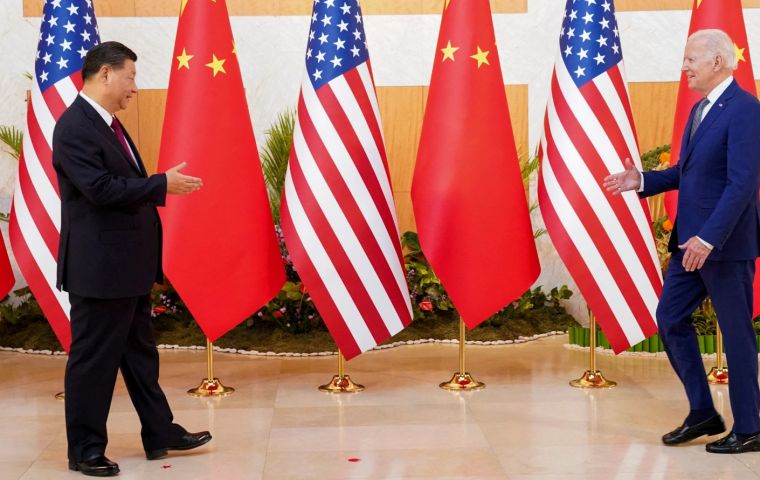 San Francisco is finalizing its arrangements for the Asia-Pacific Economic Cooperation (APEC) Summit during which a key meeting between Presidents Joseph Biden of the United States and Xi Jinping of China is expected to take place on Nov. 15. Xi and Biden will get together to discuss a range of "potentially contentious" topics including the need for military-to-military dialogue.
According to Beijing, Xi will stay in San Francisco from Tuesday to Friday for a series of engagements including the second face-to-face presidential meeting with Biden to review the strategic direction of the bilateral relationship, the importance of restoring military-to-military dialogue, Russia's war in Ukraine and the Israel-Gaza conflict, it was explained. However, no tangible outcomes are expected.
It will be Xi's first trip to the United States since April 2017, when he visited then-President Donald Trump in Florida, and his seventh direct interaction with Biden since he took office. Biden and Xi first talked face-to-face as leaders during last year's G20 Summit in Bali, Indonesia.
Xi and Biden are expected to discuss issues such as fentanyl, artificial intelligence, and the detention of three US nationals in China, including Pastor David Lin, who was reportedly taken into custody in 2006 while waiting for approval to build a church there, amid mounting tension over a military build-up in the Taiwan Strait and South China Sea.
Like most other Western countries, the US does not recognize Taiwan as an independent country, although Washington is committed by its Taiwan Relations Act to support the self-ruled island's defense capability.
Meanwhile, US media reported San Francisco's homeless were being removed from the streets among other revamping tasks for the city ahead of the international convention bringing together leaders from the 21 member states of APEC spanning from Saturday to Nov. 17. It will be the biggest international event of political relevance in the Californian enclave since representatives from 50 nations signed in 1945 a charter that led to the creation of the United Nations.
APEC is made up of 21 member economies, including the US, China, Japan, Russia and Canada. The bloc accounts for nearly 50% of global trade and 40% of the global population.