Roger Waters denied hotel rooms in Buenos Aires, Montevideo for his stance on Middle East issues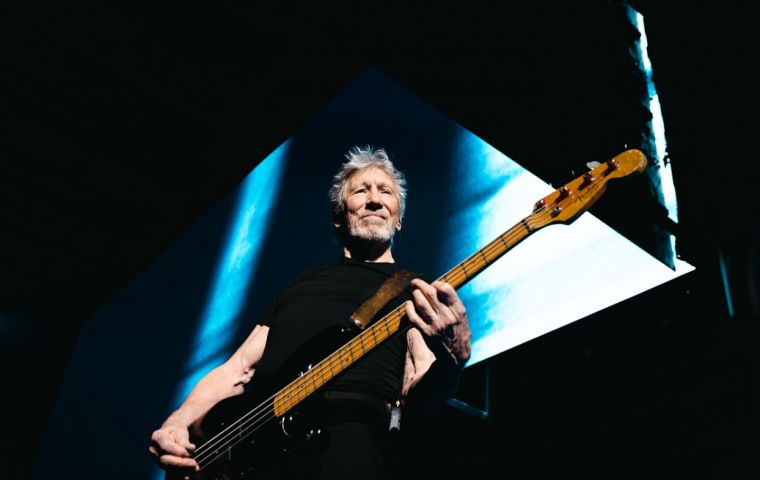 Former Pink Floyd frontman Roger Waters has been denied room bookings at two Montevideo hotels because of his anti-Israel stance on the ongoing Middle East conflict with the terrorist group Hamas.
Waters is scheduled to play a concert Friday at Montevideo's iconic Centenario stadium in the Uruguayan capital, but it remains unknown where he will stay after being turned down by the Hyatt Centric hotel and all those belonging to the Regency chain.
"It has not even been confirmed that he will be staying in Montevideo," said a local radio station. Montevideo's Azul FM also said at the time of the scoop that Waters had "a discourse that is openly hateful and openly anti-Semitic."
After Montevideo, Waters is scheduled to perform in the Argentine capital on Nov. 21 and 22. "They canceled my reservations at the Faena Hotel and the Alvear Hotel," Waters told Buenos Aires' Página/12. Waters said it was "the Israeli lobby throwing its full weight around" when the hotels cited remodeling problems.
A group of Argentine lawmakers from the opposition Juntos por el Cambio (JxC), led by Congresswoman Sabrina Ajmechet, issued a statement expressing concern over the musician's remarks accusing the State of Israel of "inventing stories" about the Oct. 7 Hamas attacks. "We reject that an anti-Semite who works for the elimination of the State of Israel comes to Argentina," the document reads.
"Out @rogerwaters, you are not welcome," Ajmechet (@ajmechet) wrote on social networks.
Waters has also blamed Ukraine for Russia's full-scale invasion. The musician was also investigated by German police in May for allegedly inciting people to wear Nazi-glorifying clothing to a concert in Berlin.