Brazilian leading daily calls for a review of Mercosur, which 'is not working'
Tuesday, November 26th 2013 - 19:35 UTC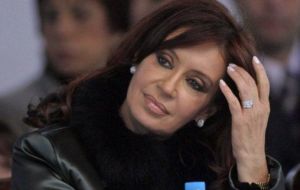 Brazil's influential daily O'Globo called for a drastic change in the country's approach to trade policy arguing that "without a review, Mercosur does not work" and reveals that the latest signals from Argentina are that it is reluctant to reach a free trade and cooperation agreement in the framework of Mercosur with the European Union.
O'Globo argues that the government of president Cristina Fernandez is achieving the feat of impeding the development of its partners in South America following on the escalade of protectionism against its neighbors and now seems to be showing a determination to interrupt a trade agreement between Mercosur and the EU.
"The Asuncion Treaty, the institutional basis for Mercosur will complete 23 years next March. And in defense of its interests, Uruguay and Paraguay have put up a fight. This was encouraged by the specific determination from Presidents Jose Mujica and Horacio Cartes to effectively reach an agreement with the Europeans, even with or without Mercosur. The European Union and its leaders have reaffirmed that they prefer a block-to-block agreement. They then established the first half of December as the deadline for the presentation of proposals with the lists of lower-tariffs products".
But frustration was magnified last week: "The Argentine government presented an insipid, inodorous and incomplete document as part of its proposal to Mercosur partners. It limits its proposal to a list of products that they could deliver in conformity exposed to preferential tariffs and taxes"
O'Globo then complains that "Buenos Aires did not express itself, be it by choice or absolute lack of government coordination in other pillars of any accord on reciprocal preferential tariffs, such as services, government appropriations, money movements and guarantees for foreign investments".
This in other words means that a review of the Mercosur Treaty becomes every day increasingly inevitable, concludes O'Globo.