Spain tried to abort US Congress bill in support of Gibraltar's right to self determination
Tuesday, January 6th 2015 - 22:12 UTC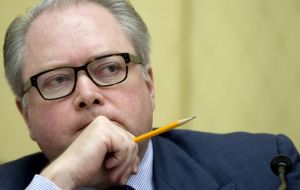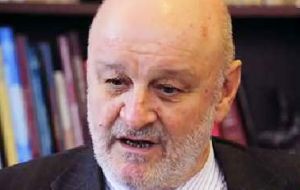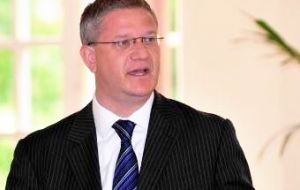 Spain tried to persuade US politicians to drop an initiative calling for the House of Representatives in Washington to formally recognize Gibraltar's right to self-determination. The plea was contained in a letter from Spain's ambassador to Washington, Ramon Gil-Casares, to Republican Congressman George Holding, who sponsored the bi-partisan resolution.

"Since the issue is a bilateral one between two NATO allies, my government desires that it remains in that context, without any intervention of any third parties, whatever their good intentions may be," ambassador Gil-Casares wrote.
The US congress resolution was tabled last September and acknowledges the fact that Gibraltar's citizens have "freely and democratically" expressed their desire to remain British in two referenda.
The resolution calls on the House of Representatives to formally state that "…the views and rights of Gibraltarians should always be imperative in any discussion of Gibraltar's status as a British Overseas Territory."
It is co-sponsored by seven congressmen and women from across the political spectrum in Washington.
"The citizens of Gibraltar have freely and democratically expressed their wish to remain a British Overseas Territory – and it is certainly my intention to support them moving forward," Mr Holding said.
The letter was written last September 23 just days after the resolution was tabled in the US Congress.
In the two page letter, Gil-Casares wrote: "Leaving aside the political opportunity of such a Resolution, precisely when my country is an active member of the United States led coalition against ISIL [the terror group now known as Islamic State], as Ambassador for the Kingdom of Spain to the United States of America I respectfully and deeply regret that such a text has made its way to the Venerable House of Representatives."
British MP Gerald Howarth told the newspaper: "This was a tasteless and frankly desperate ploy by Spain."
Andrew Rosindell MP, a long-time support of Gibraltar in the House of Commons, added: "Spain is behaving in an appalling way."