Argentine president accused of 'covering up' Iran's role in Buenos Aires deadly attack
Thursday, January 15th 2015 - 05:32 UTC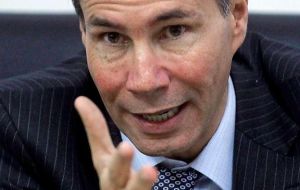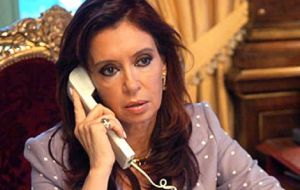 An Argentine federal special prosecutor on Wednesday accused President Cristina Fernandez of seeking to cover up the involvement of Iran in a 1994 terrorist attack on a Jewish cultural center in Buenos Aires that claimed 85 lives and 300 injured.
 Prosecutor Alberto Nisman is seeking to question Fernandez and Foreign Minister Hector Timerman - himself a member of Argentina's Jewish community - under oath in connection with the car-bomb blast outside the headquarters of the AMIA organization.
The accusations against the president and a half-dozen other people are based on intercepts of telephone conversations about efforts "to erase Iran from the AMIA case," Nisman's office said in a statement.
Those efforts began in 2011, when Fernandez's administration decided "to re-establish full trading relations" with Iran in pursuit of a grain-for-oil deal to ease energy shortages in Argentina, the prosecutor said.
Many in the Argentine Jewish community believe the AMIA bombing was ordered by Iran and carried out by Tehran's Hezbollah allies.
Both the Iranian government and the Lebanese militia group deny any involvement and some in Argentina have pointed out that the accusation relies largely on information provided by the CIA and Israel's Mossad spy agency, both with an interest in blackening the reputation of Tehran.
To the indignation of many, both in Argentina and abroad, prosecutors have yet to secure a single conviction in the case.
In September 2004, 22 people accused in the bombing were acquitted after a process plagued with delays, irregularities and tales of witnesses' being paid for their testimony.
The attack against the AMIA building was the second terrorist strike against Jewish targets in Argentina. In March 1992, a car bomb was detonated in front of the Israeli Embassy in Buenos Aires, killing 29 people and wounding more than 100 others.