UK embassy sponsors three workshops in Uruguay on science and innovation
Friday, December 4th 2015 - 04:44 UTC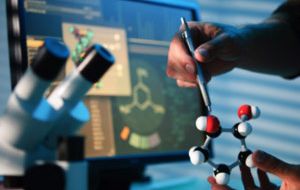 The British Embassy, the British Council and Uruguayan National Research and Innovation Agency (ANII) have announced the three workshops selected under the recent Researcher Links call for proposals, part of the Embassy's cooperation funding for science and innovation in Uruguay.

All proposals submitted were reviewed by two teams of external evaluators and were of a very high standard.

The following workshops will be funded:

• International Workshop on Groundwater Governance: Drawing connections between Science, Knowledge, and Policy-Making – Strathclyde University and UNESCO International Hydrological Program's Regional Office based in Montevideo.

• Implementation science applied to maternal health: tobacco and alcohol use in pregnancy – University of Stirling and UDELAR's School of Medicine, Uruguay.

• Integrative methods in Structural Biology to enhance high impact research in health and disease – The Wellcome Trust Centre for Human Genetics, University of Oxford, and Institut Pasteur Montevideo.

The main objective of the Science and Innovation Fund is to create and strengthen links between researchers and institutions in Uruguay and the United Kingdom.

The selected workshops will contribute to the promotion of Uruguay's economic development and social welfare in the fields of science, research and innovation, the creation of opportunities for a closer academic collaboration with the UK and the strengthening of bilateral relations.