Russia ready to do its part as OPEC countries agree on oil output cut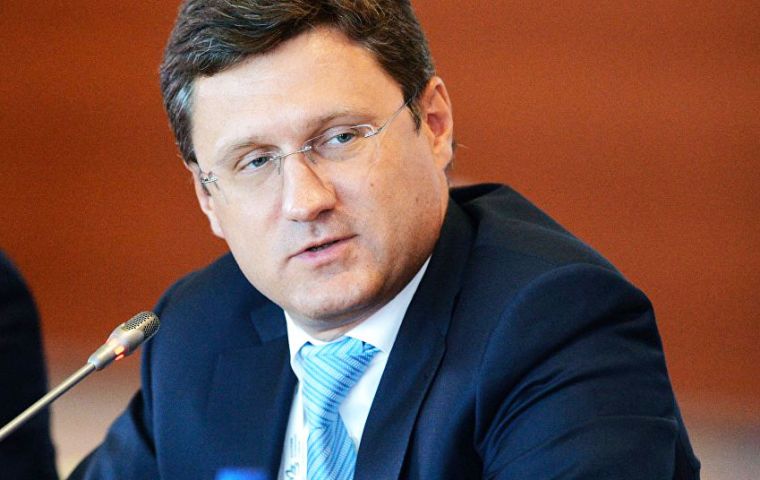 As the Organization of Petroleum Exporting Countries (OPEC) has reached a deal among all 14 members to cut oil production for the first time since 2008, Russia's Energy Minister Alexander Novak said his country was ready to do its part by reducing 300,000 barrels per day in the first half of 2017, provided OPEC adheres to the level of 32.5 mln barrels daily adjusted for Indonesia and on condition of maximum reciprocity from other non-OPEC countries. Russia is not an OPEC member.
"Russia is ready to join the agreement for stabilization of the situation on oil markets, according to results of our proactive talks with key OPEC and non-OPEC countries that lasted several months, Russia will reduce production by up to 300,000 barrels in the first half of 2017 in a phased manner within tight deadlines, on the basis of technical opportunities," Novak said.
OPEC ministers confirmed Wednesday a cut in oil production from 33.8 million barrels a day (b/d) to 32.5 million b/d in an effort to prop up prices had been agreed on. Oil prices have fallen by more than half since mid-2014 due to global oversupply and booming U.S. shale production. Brent crude prices were up over 8 percent as the deal was announced, trading around $50.12 a barrel while WTI was also up over 8 percent and trading at approximately $48.97 a barrel.
"Our negotiations with non-OPEC countries also make it possible for us to expect that a range of countries will join the agreement with the overall production limiting contribution up to 300,000 barrels daily," Novak said. "The overall contribution of the deal participants to market stabilization efforts is much higher than the world's oil production surplus and makes it possible to intensify the rebalancing process," he added
Meanwhile, Venezuela's Oil Minister Eulogio del Pino said the price of oil could rise immediately by $5-7 and might reach $60 per barrel quite fast if OPEC decides to optimize oil production. "Oil prices may reach the level of $60 fast. If we make the decision today - the price will rise immediately by $5-7. We see that the reaction can be quick," he said.
Del Pino also warned that "it is necessary to spare Iran, Libya and Nigeria from the need to reduce crude oil production." These are "specific cases" and "we cannot allow Iran to cut production after the sanctions," he said, adding that separate decisions regarding those countries are to be made.
Iran's officials have repeatedly said recently that the country has nothing to do with the oil market's destabilization as other countries are responsible for it and they have to assume measures to normalize the situation, while Iran has the right to boost crude production to at least 4-4.2 million barrels it had before international economic sanctions were imposed against it. Also, the country has the most reason to restore its previous share in OPEC - 13% of the total volume of crude oil output of the cartel's members. Given the existing volumes, Iran has to produce at least 4.4 mln barrels per day in order to regain that 13%.
In mid-October Iran's Oil Minister Bijan Namdar Zanganeh said that the country had almost reached the pre-sanctions level as its daily oil output amounted to 4 mln barrels.
Price of futures contract for Brent crude with February delivery rose by 5.8% to $50.1 per barrel in the course of a trading session on London's ICE for the first time since October 31. The dollar decreased by 0.51% to 64.78 rubles, the euro - by 0.54% to 68.94 rubles. Oil price kept its upward trend on Wednesday as the Vienna meeting unfolded.