Mysterious death of at least 88 grey dolphins on the coast of Rio do Janeiro state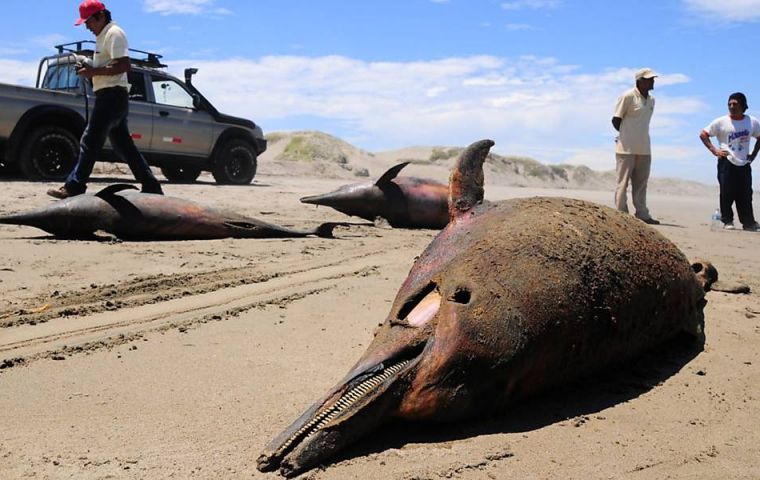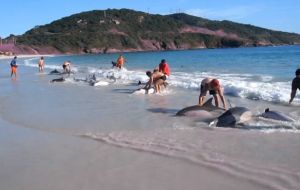 Environmentalists in Brazil say they are trying to figure out why more than 80 gray dolphins have died in less than a month on the coast of Rio de Janeiro state. A statement from the Gray Dolphin Institute says the dolphins died over past 17 days in the Bay of Sepetiba, a coastal district about 70 kilometers west of Rio de Janeiro. The institute is an NGO that monitors and strives to protect the dolphins.
In a statement issued by the Instituto Boto Cinza (Gray Dolphin Institute), the majority of the marine animal had died over the past 17 days in the Bay of Sepetiba. The institute elaborated that their current monitoring and observation has revealed that at least five dolphins die on a daily basis, yet initial investigations have yet to reveal the cause behind the tragedy.
According to the local Brazilian media Al Dia News, it's the worst mass death of the dolphin this decade, newshub.co reports. The report cites the institute, a non-government organization which monitors the dolphins stating that 88 dolphins have died in the past 18 days which accounts for 10% of the population in the area.
All the workers at the institute could do was to collect the carcasses and bring them back to shore to perform autopsies to try and determine the cause of the mysterious deaths. The institute shared the alarming string of deaths on Facebook two weeks ago, triggering the concern of environmentalists worldwide.
In an effort to preserve the lives of these species, the result of the on-going lab test is expected to be released by month's end.