Brazil looking to overcome the self imposed ban of fish produce to the EU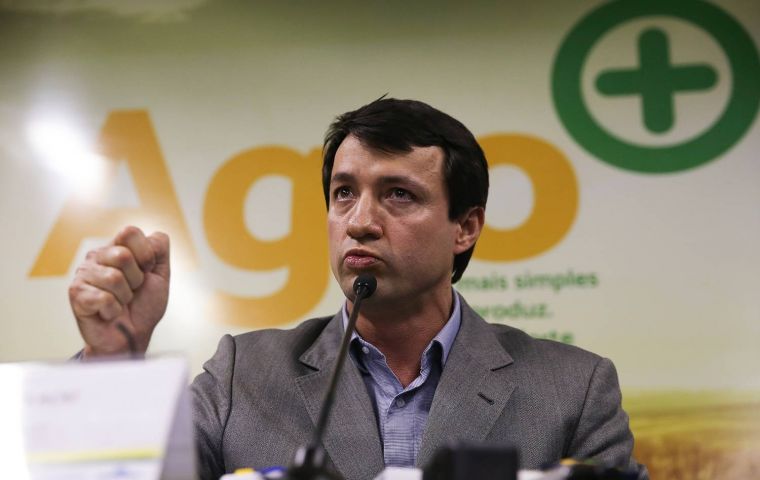 "Suspending the export of Brazilian fish to the European Union was a hard decision and still not well understood," the interim fisheries minister Eumar Novacki said at a meeting with businessmen from the sector, at the headquarters of the Ministry of Agriculture, Livestock and Supply (MAPA).
After the EU audit mission last September, it was reported that the European authorities were not satisfied with the sanitary conditions of the vessels and docks. This led the MAPA to announce, on December 26, the establishment of a temporary suspension of exports to the European block, in order to avoid a possible unilateral embargo by the EU. The self-imposed suspension took effect on January 3.
Eumar Novacki explained that all the aspects and consequences have been studied exhaustively, and that suspending exports was the best way to avoid the unilateral decision of the EU, which would further delay the return of the Brazilian fish produce to such an important market.
"For that reason we called that meeting," said the minister. "We are always open to dialogue, but there must be an alignment of our technicians with the sector they represent to overcome this obstacle as soon as possible."
Representatives of 14 entities and four fishing companies discussed for more than four hours with MAPA technicians, led by Jorge Caetano, substitute secretary of the Agricultural Defense Secretariat, what could be done to answer EU's questions regarding technical certification of vessels and docks.
Finally it was agreed that the decision to stop exports, in anticipation of an EU decision was the correct answer, and is was agrred to create a Working Group composed of MAPA technical staff, the National Institute of Metrology, Quality and Technology (INMETRO), the Secretariat of Fisheries and Aquaculture, and representatives from the private sector, with the purpose of providing technical advice to INMETRO in the formulation of certification requirements. (FIS).