Argentine economy expanded 3.9% in November over a year ago
Thursday, January 25th 2018 - 09:53 UTC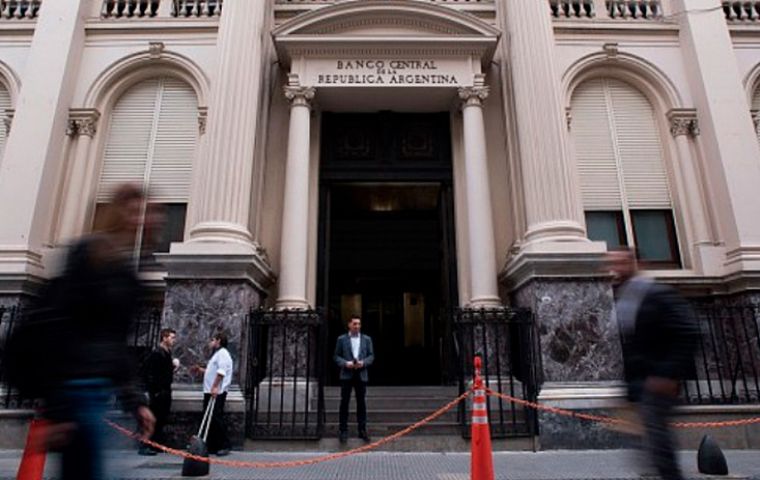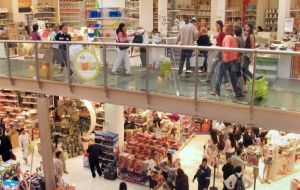 The economic activity index in Argentina, a proxy for the country's Gross Domestic Product (GDP), rose 3.9% in November from a year before - decelerating from October, when the index posted an annual rise of 5.2%.
The economic sectors which showed the best improvement in November were the wholesale trade, retail trade and repairs While the electricity, water and gas segment decreased the most.
On a monthly comparison, the Argentine economic activity index rose 0,4% from October.
In related news the country's central bank cut its policy rate to 27.25% on Tuesday from 28% previously, the second straight cut since the government relaxed its inflation target.
The move comes after central bank Governor Federico Sturzenegger said on Monday he expected regulated prices for services like utilities and transportation to rise 21.8% in 2018, below economists' forecasts and below the 38.7% increase last year as President Mauricio Macri cut subsidies.
That helped cut the deficit to 3.9% of GDP, but contributed to inflation of 24.8%, far above the central bank's 12-17% target for 2017. Sturzenegger's comments were widely interpreted as dovish and sent the peso currency tumbling amid expectations of a cut.
"The continuation of the disinflationary process as 2018 begins benefits from more favorable initial conditions than in 2017," the bank said in the statement. "The contractionary bias in monetary policy is greater, with a real interest rate much higher than at the beginning of 2017."
In late December, Argentina changed its 2018 inflation target to 15%, up from 8-12% previously, giving the central bank margin to cut rates. In the statement, the central bank said that while its high frequency indicators were giving "mixed signals" about the evolution of prices, the current contractionary bias of monetary policy is "still somewhat elevated."