Falklands under the cone of a partial solar eclipse on Thursday
Wednesday, February 14th 2018 - 10:04 UTC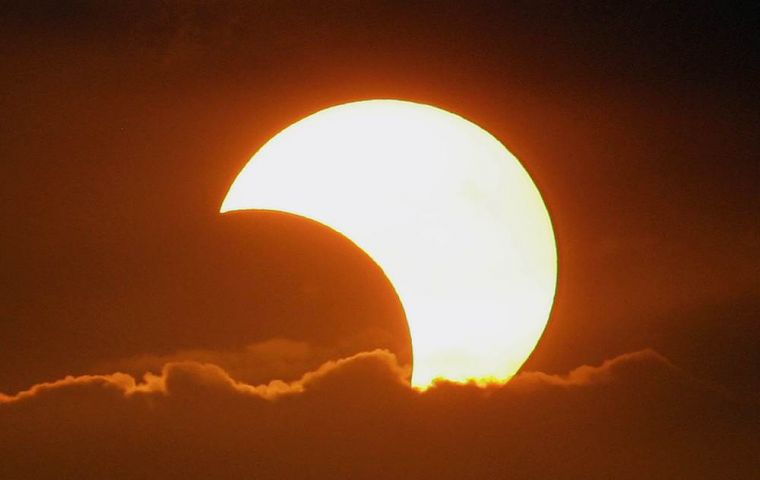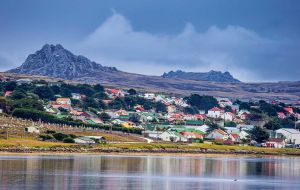 Everyone admired the rare phenomenon of the supermoon recently. Pictures of the lunar eclipse flooded the social media platforms. But for astronomy enthusiasts, there is another celestial event happening this week. On the 15th of February, a partial solar eclipse is going to take place. However, the celestial event will be seen over parts of Antarctica, southern parts of the Atlantic ocean and South America's Patagonia, including the Falkland Islands.
When the moon passes from the orbit between the sun and the earth, the moon's shadow appears over the sun. This phenomenon is called the solar eclipse. When the moon completely covers the sun with its shadow, it is called the total solar eclipse. A total solar eclipse is a rare event and it causes a bit of darkness on the earth, as the sun is covered.
A partial solar eclipse means when the moon's shadow covers the sun partially. Here the sun, moon and the earth do not line up in a perfectly straight line. So only a portion of the sun will see the moon's shadow. On the 15th of February, will be the partial solar eclipse. A partial solar eclipse occurs every 6 months and it is a marginal occurrence. It can even go unnoticed. The moon is expected to cover up to 40% of the sun in locations like Ushuaia, Argentina, according to National Geographic.
The partial solar eclipse of 2018 will be visible clearly to those living in Antarctica. Countries like Argentina, Chile and southern parts of Uruguay, Paraguay, and Brazil can see it. Residents near the Falkland Islands can also see the entire event before the sunset. The entire eclipse will take 2 hours. It will start at 5.43pm local time UTC and end by 7.34pm in the Antarctica Peninsula.
Although it is a partial solar eclipse, it is advised to use UV filtered glasses to watch. The rays from the sun can be harmful. So even photographers and enthusiast wanting to capture the event should use pinhole cameras, and always have the UV filter for your lenses. Experts say watching the sun with the naked eye can harm your retina.
The next partial solar eclipse will be around 13th of July. The sun then would appear crescent-shaped over Australia and Antarctica region.