Maduro announces that he will attend the Summit of the Americas despite not being welcome
Thursday, February 15th 2018 - 23:25 UTC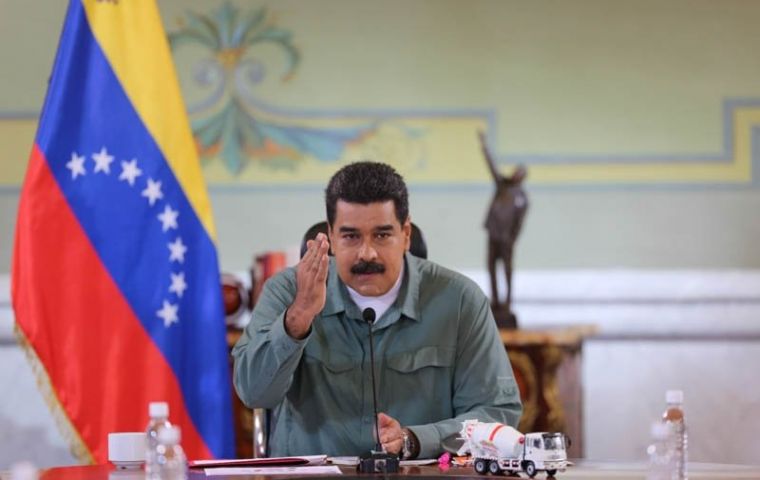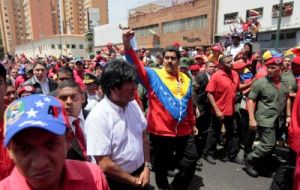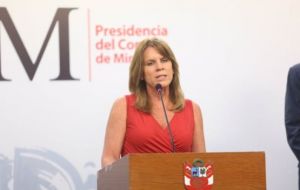 Venezuela's president, Nicolas Maduro, announced that he will attend the Summit of the Americas "at all costs" to bring "the truth of the country" at a press conference at the presidential palace in Caracas despite the Peruvian government reported that his presence would not be welcome in the Andean country.
Aiming at the declaration of the Lima Group, in which the group formed by Latin American nations and Canada criticized the advance of presidential elections calling the Venezuelan government "undemocratic", the Peruvian Minister of Foreign Affairs, Cayetana Aljovín, announced that the presence of of the Venezuelan president "will no longer be welcome" at the Summit of the Americas that will take place in Lima from April 13 to 14.
According to the Venezuelan leader, there is a xenophobic campaign against Venezuelans around the world. "At four in the afternoon, this letter from Pedro Pablo Kuczynski arrived at the Miraflores Palace. We have them crazy, recover synderesis", he said, referring to Lima's announcement. "Summon a summit, are you afraid of me?" Maduro said at the press conference.
This series of rejections by the international community have been accentuated after negotiations between the government and the Venezuelan opposition failed in the Dominican Republic. The opposition denounces that the government was never really interested in discussing the points proposed in the dialogue more than in those that had to do with revoking the sanctions imposed by the United States and the European Union against several high-level Venezuelan officials -some present in the dialogue table, such as the official spokesman Jorge Rodriguez-.
For his part, Bolivian President Evo Morales, the last ally of the Venezuelan government in the region, criticized the statements of the Lima Group accusing them of attacking Venezuela.
Several Peruvian political parties called a demonstration on April 12 in Lima, on the eve of the Summit of the Americas, against the dictatorship of Nicolás Maduro and in support of "our Venezuelan brothers" in Peru, reported today the former prime minister and deputy Jorge del Castillo
Venezuela is experiencing one of the worst economic, social and political crises in its history and is described by the president of Colombia, Juan Manuel Santos, as the most "pathetic" example of corruption in Latin America, after announcing immigration measures due to the exodus of Venezuelans to his country.