United States Travel Advisory for Uruguay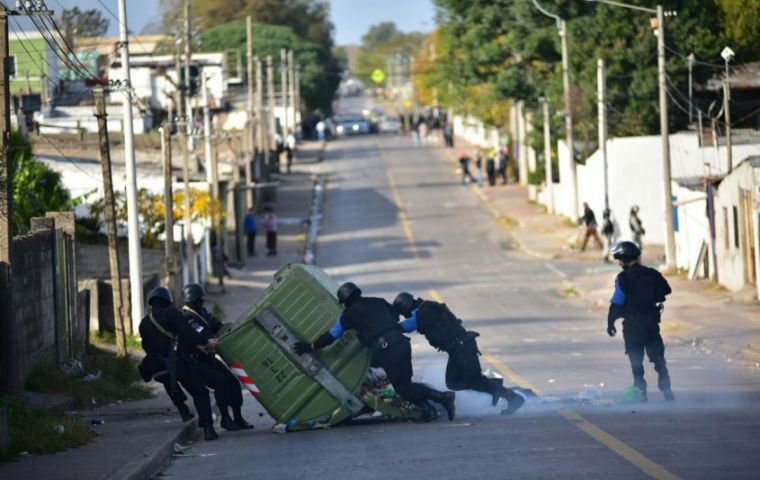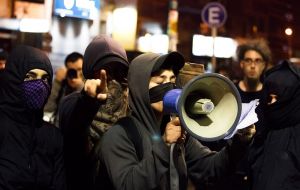 The United States Travel Advisory for Uruguay offered a not very encouraging description of the country for foreign visitors but anyhow is well distanced from most of the rest of Latin American, and neighbors.
The report underlines that there is a high level of crime in Montevideo, and street crime in particular is common throughout the capital city. Thus the recommendation is to maintain situational awareness and practice good personal security at all times. Even in areas with large numbers of tourists, such as Ciudad Vieja, the Rambla, and areas around the U.S. Embassy, armed robberies of both individuals and businesses occur, along with car-jackings and auto thefts.
Thefts, burglaries and robberies are common in upscale residential neighborhoods as well, including Punta Carretas, Pocitos, and Carrasco. Montevideo continues to experience armed robberies at business establishments, and criminals may use improvised explosives to conduct robberies or to steal from ATMs. Criminals break car windows to steal valuables from vehicles that are parked or stuck in traffic. Sometimes, robbers approach their victims on motorcycles to rob them. The following Montevideo neighborhoods have higher crime rates and it is recommended that official U.S. government personnel avoid or limit travel to these areas: 40 Semanas; Bella Italia;Borro; Casavalle; Casabó; Cerro; Cerro Norte; Hipódromo; La Teja; Marconi; Malvín Norte; Tres Ombúes; Villa Española
During the summer months (December-March), many cities in Uruguay experience an increase in the number of petty street crimes, residential burglaries, and robberies, especially in beach towns such as Punta del Este, la Paloma, Cabo Polonio, la Pedrera, and Punta del Diablo. Police cars are clearly marked and equipped with cellular phones. Most police officers do not speak English.
Demonstrations, some expressing anti-U.S. sentiment, regularly occur in Uruguay, particularly near the Legislative Palace, City Hall, Parque Batlle and the universities in Montevideo. Additionally, some protests directed toward the U.S. government, usually small in size, can occur around the U.S. Embassy. U.S. citizens visiting or residing in Uruguay should avoid large gatherings or events where crowds have congregated to demonstrate, protest, or cause damage as a byproduct of celebrating an event, such as after soccer matches.
Report crimes to the local police at 911 and contact the U.S. Embassy at (598) (2) 1770-2000. Remember that local authorities are responsible for investigating and prosecuting crimes.
Traffic fatalities are among the most common causes of death in Uruguay. According to the World Health Organization, Uruguay's rate of traffic deaths per 100,000 people is 50% higher than that of the United States. According to the Uruguayan National Road Safety Unit, motorcyclists and bicyclists account for 70% of transit-related fatalities.
Illumination, pavement markings, and road surfaces for secondary roads can be poor. Several of the main highways are particularly accident-ridden because of heavy tourist traffic speed-related accidents including: Route 1 (between Montevideo and Colonia), the Ruta Interbalnearia (between Montevideo and Punta del Este), and Route 2 (between Rosario and Fray Bentos). The frequency of road accidents rises during the summer beach season (December to March), Carnaval (mid-to-late February), and Easter week.
Dial 911 in an emergency. For emergency roadside assistance, call the Automobile Club of Uruguay at 1707 or "Car Up" at 2628 1555. Even if you are not a member, tourists can use this fee-based service.
Public Transportation: Ride sharing services are monitored to ensure that they comply with safety standards at least equal to those applied to the taxi system. Taxis can be hailed from the street, by phone (141), or by using one of several apps. Most taxis do not have functioning seat belts in the back seat. Public buses can be crowded and patrons are sometimes targeted by pickpockets and bag snatchers. The public bus system utilizes pre-determined routes and is generally dependable.
Regular labor strikes can halt public transportation with minimal advance notice. Travelers should have alternative plans, such as ride sharing apps, or consider hiring a private executive car (remise). All of these options are usually reliable during mass shutdowns of public transportation.
See our Road Safety page for more information. Visit the website of Uruguay's national tourist office and Montevideo's Transit Authority Manual (Spanish only).
Aviation Safety Oversight: The U.S. Federal Aviation Administration (FAA) has assessed the government of Uruguay's Civil Aviation Authority as not being in compliance with International Civil Aviation Organization (ICAO) aviation safety standards for oversight of Uruguay's air carrier operations. Further information may be found on the FAA's safety assessment page.