China, Spain, Taiwan, Japan and S Korea account for 85% global fishing efforts, says Science magazine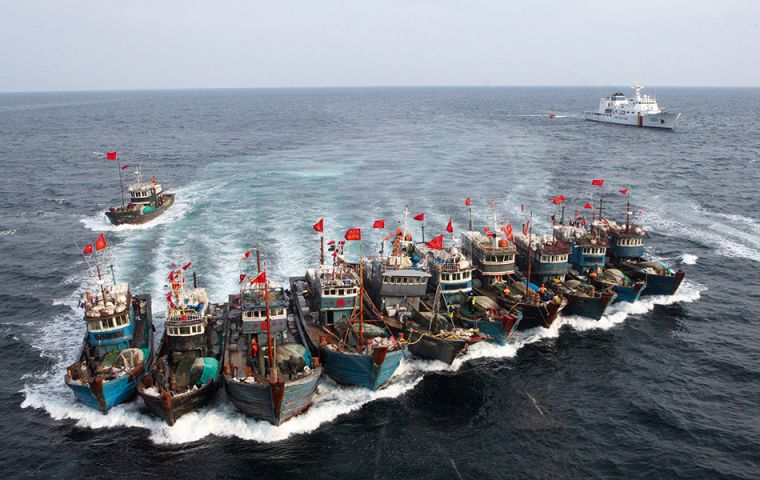 More than half of the world's oceans are being commercially fished, spanning an area four times what is used for global agriculture, according to a new study published in the journal Science. The study is the first in-depth look at the global footprint of the industrial fishing industry.
The research, led by scientists at Global Fishing Watch, a research organization that uses satellite data to track fishing activity, examined some 22 billion ship-location data points for more than 70,000 industrial fishing vessels between 2012 and 2016. It found commercial fishing hotspots in the northeast Atlantic and northwest Pacific, as well as in nutrient-rich areas off the coasts of South America and West Africa.
The study also found that fleets from just five countries — China, Spain, Taiwan, Japan, and South Korea — account for more than 85% of fishing efforts in the high seas. In addition, it concluded that fishing activity is closely linked to holiday schedules (including a significant die-down the week around Christmas), and political decisions — including China's annual fishing moratoria set to help fish stocks rebuild. Economic factors, on the other hand, such as the price of fuel, and environmental drivers, like sea surface temperatures, were found to have little impact on fishing activity.
"Understanding the responses of fishing fleets to cultural, economic, and political drivers… will inform efforts to tackle marine global challenges such as threats to biodiversity from climate change and human use," German marine ecologist Elvira Poloczanska wrote ina an accompanying article in Science highlighting the significance of the new research. "It will also help to effectively manage the ocean."