American Airlines launches nonstop flight between Los Angeles and Buenos Aires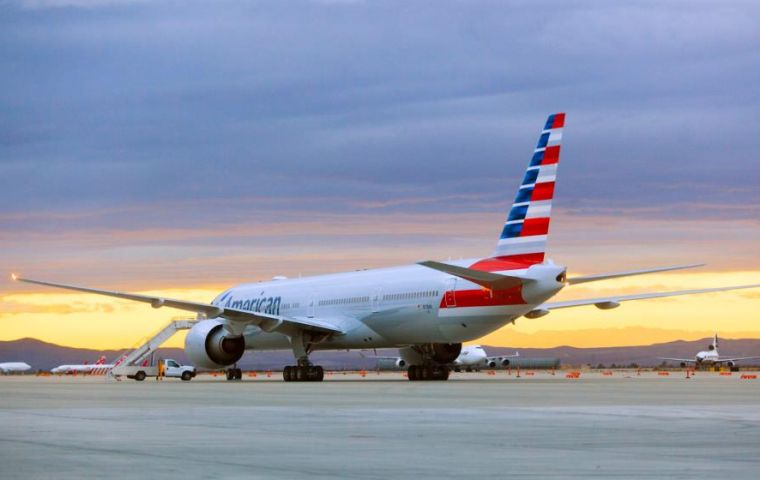 American Airlines will launch its first-ever nonstop flights between Los Angeles International Airport and Ezeiza International Airport in Buenos Aires, as part of a broader expansion in service to Mexico and South American destinations.
The airline has also announced new nonstop service between Miami and Georgetown, Guyana, Pereira, Colombia, and Cordoba, Argentina, and new flights between Dallas Fort Worth and Oaxaca, Mexico and between Philadelphia and Mexico City.
The Philadelphia-Mexico City flights begin on July 5; the airline notes that the new route will improve transatlantic connectivity to the Mexican capital on its route network. The Miami-Cordoba flights go on sale in May and will commence in April 2019.
Ticket sales on the other routes begin in April 2018, with service starting in December 2018.
American, the largest US airline in Mexico and South America, also increased frequencies between Miami and Caracas, Venezuela and the Caribbean island of Antigua; and between Dallas Fort Worth and three Mexican cities — Cancun, San Jose del Cabo, and Torreon.
According to reports in the US media AA is increasing service to Caracas despite the political turmoil in Venezuela, with airline officials noting that demand from Miami continues to be strong.