Brazil subsidized loans for the 2018/19 agriculture program will reach US$ 58bn
Tuesday, April 3rd 2018 - 08:48 UTC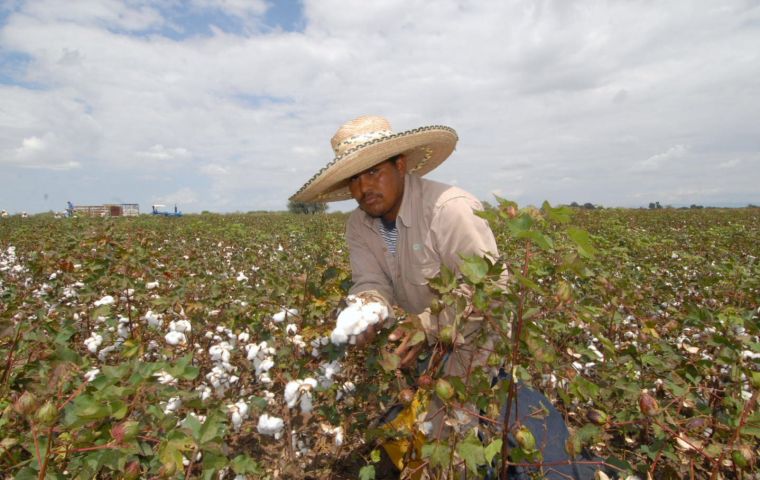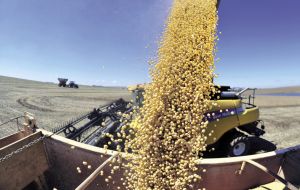 Brazil's Agriculture Ministry plans to increase funds available to finance the farm sector, an official announced, noting that a decline in inflation has allowed the government to boost funding in a country that is the world's largest exporter of staples like soybeans and coffee.
Neri Geller, the ministry's economic policy secretary said funds available under the 2018-19 farm loan program will reach up to 194 billion reais (US$ 58 billion), a 2% rise from the previous crop cycle.
The government's farm program offers subsidized loans to finance production of agricultural commodities and make investments such as in silos and agricultural machinery. The move underscores the importance of the agribusiness sector, which grew 13% last year, compared with Brazil's overall gross domestic product growth of 1%.
With Brazil the largest exporter of soybeans, coffee and sugar, farmers may benefit from a potential escalation of trade tensions between China and the United States, the secretary said.
"We need to pay close attention (to developments of a potential trade war). Brazil farmers may benefit in the short term," he said.
Already, Chinese importers are paying record harvest-time premiums for Brazilian soybeans as they look to secure supplies amid concern that shipments from the United States may be disrupted.
Geller said interest rates on the subsidized loans will fall after Brazil's central bank cut the benchmark Selic rate to 6.5%, an all-time low. Last year, interest rates on farm loans were between 6.5% and 8.5% annually. Geller declined to provide details on the expected drop in interest rates, but said the plan is aligned with the Finance Ministry.
"The farm sector is demanding more credit," Geller said, adding it is in the government's interest to support the sector. "Agribusiness investments help the economy, which in turn can generate additional tax revenues for the government."