Trump will take his confrontation with China to the Summit of the Americas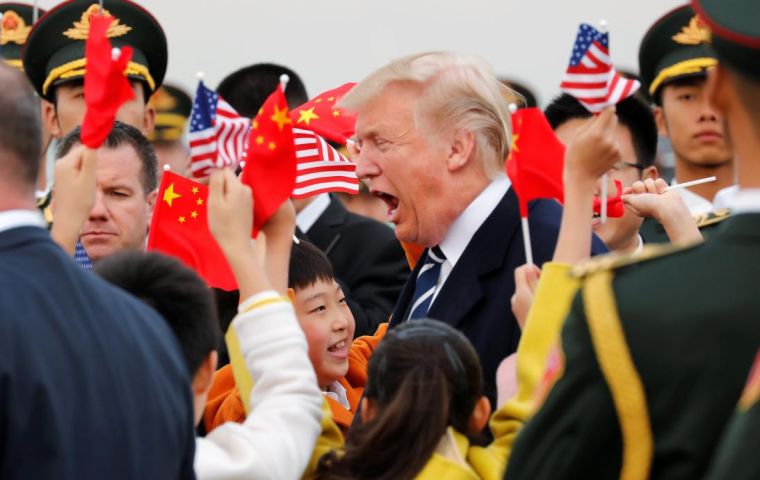 United States President Donald Trump, engaged in an escalating confrontation with Beijing over trade, will urge Latin American leaders next week to work with the United States – not China – on trade, a senior US official said on Thursday. Trump's trip to Lima, Peru, for the Summit of the Americas has been prefaced by aggressive moves on trade and immigration.
In a telephone briefing with reporters in advance of the trip the a US official said that China's trade policies had "not been productive for the hemisphere and that the United States should remain the partner of choice" for Latin American countries.
Allegedly in his address to the Summit of the Americas, Trump will suggest that the United States is a better trade partner than China, which is the top trade partner for Latin American countries ranging from Brazil, the region's largest economy, to Uruguay.
It was also unclear how much emphasis Trump would place on stopping illegal immigration from the region into the United States, a major pledge of his presidential campaign. Leading up to the summit, Trump has posted National Guard troops along the US southern border with Mexico, and has ramped up tough rhetoric against illegal immigrants from Honduras and other parts of Central America.
Trump is also expected to address the crisis in Venezuela with regional leaders, the official said.