"Falklands (UK)" reference in Heineken H41 beer bottles condemned in Argentine social networks
Wednesday, April 25th 2018 - 08:39 UTC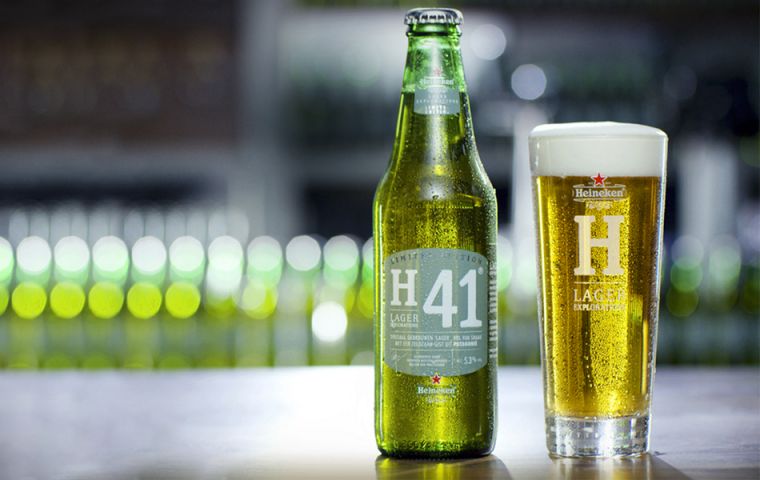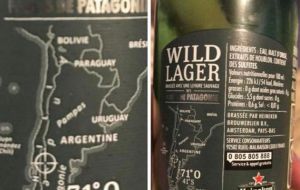 Heineken brewery has been caught red handed with one of its beers' label referring to the disputed South Atlantic islands as "Falklands" and in brackets saying they belong to the United Kingdom, despite the fact the Dutch company is using Patagonian yeast.
Although the H41 beer is distributed in Europe and Asia, an Argentine tourist apparently came across an H41 with its label of a South American map referring to the Malvinas as Falklands and pointing out they belong to UK, and it immediately became a viral success in the social networks according to the Buenos Aires media..
"This is a very serious mistake, error, almost an affront" points out the message recalling that Heineken has a ten year exclusive license to produce Patagonian yeast. The H41 was first launched in Holland last year and later in Italy with the target of expanding to other European and Asian countries.
Apparently the controversial beer also known as "Wild Lager" is traded in barrels (draft) and in small bottles, and belongs to a limited edition elaborated with a special yeast discovered in Argentine Patagonia.
The name H41 refers to the coordinates of the beech forest in Patagonia where the special yeast discovery occurred originally, and which is used in the elaboration of 95% of industrial beers in the world, underlines the Buenos Aires media.