Chile's Lan cabin workers union return to work after 17 days of strike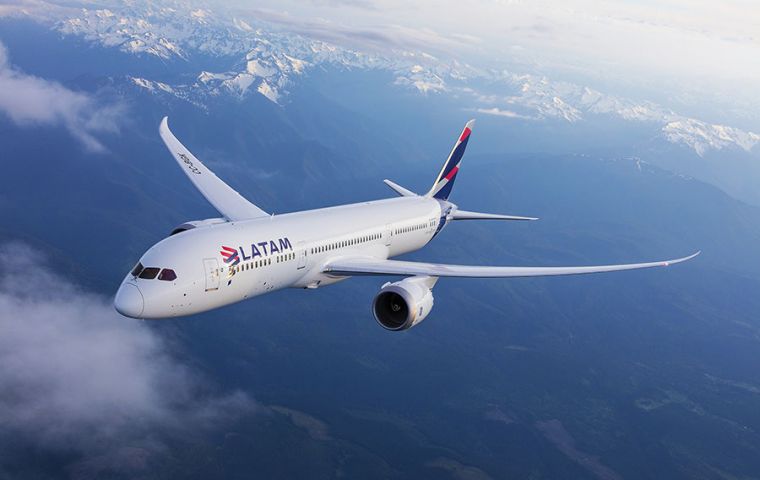 The union of cabin workers for LAN Express, a subsidiary of Chile-based LATAM Airlines group, unilaterally said on Thursday that they would revert back to previous working conditions after 17 days of strike that had led to the cancellation of 2,000 flights.
The 1,000-member union, which had negotiated for more than two months with the airline, the region's largest carrier, said in a statement it would explain its reasons in a news conference, reported Reuters.
LATAM contends the strike is still on – it has affected more than 400,000 passengers in Chile and is costing up to US$1.5 million daily, according to the chairman – as it waits for an announcement from a labor contracts regulator.
"Unfortunately, the way in which the union would have ended the strike does not comply with the law," it said in a statement.
After the cabin crew union at Lan Express went on strike in Chile April 10, saying that their members were being overworked and showing symptoms of fatigue, the carrier said that it couldn't oblige, citing intensifying rivalry in the domestic market.
"Low-cost operators offer fewer benefits than we do, and they pay less than we do," Ignacio Cueto, Latam's chairman, told reporters. "We simply can't compromise the profitability of the company."
Since completing the merger of Chile's Lan Airlines with Brazil's Tam SA in 2015, the company has reduced headcount to about 42,000 employees from more than 55,000, according to CEO Enrique Cueto Plaza.
The LATAM has also begun flying its domestic Chile flights as a low-cost operator, charging for suitcases and food.
Shares of LATAM Airlines were up 1.77% at 9,433 pesos on the Santiago Stock Exchange in early trading. The company, headquartered in Santiago, has operating units in Argentina, Brazil, Chile, Colombia, Ecuador, Paraguay and Peru.