General strike in Argentina to protest president Macrí's economic reforms
Monday, June 25th 2018 - 10:24 UTC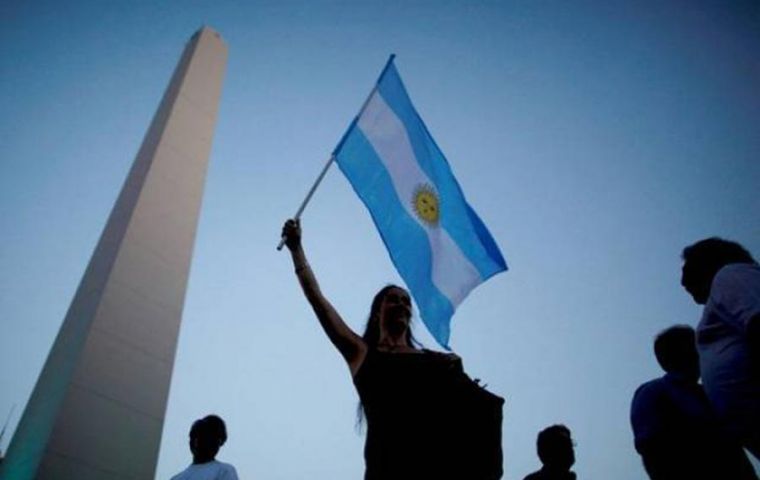 Argentina labor's umbrella organization CGT, has organized a strike for Monday to protest the economic reforms being implemented y the administration of president Mauricio Macri's business friendly administration.
Since taking office in 2015, Macri began his mandate lifting currency controls left by his predecessor, both encouraging foreign investment and settling debts. But, after inflation targets were raised last December, the value of Argentina's currency dropped swiftly. Today, interest rates stand at a staggering 40% and Macri has been forced to turn to the IMF for aid.
It is the latter that worries many Argentines, who still hold fresh memories of the 2001 crises when IMF-forced austerity measures swept millions into poverty. While Macri's government claims that social welfare programs will remain untouched, unions argue rising imports and utility prices have already done harm to the working class.
Workers in the public transport, taxis, aviation, banking and education sectors are among those who will walk off the job in support of the CGT stoppage.
Apparently CGT will not lead a protest march, the confederation's leadership said. Instead, leftist groups will take over the country's streets, roads and plazas, confirming they would cut access routes into Buenos Aires City before a march ending at the Obelisk in downtown Buenos Aires at 11 am. This is the third general strike organized by CGT organization against the Macri administration.
Although Monday's strike will shut down much of the country (the CGT encompasses much of the transport sector), the biggest impact can me expected to come in next year's general election. While once predicted to win handily, Macri now faces an uphill battle to swiftly regain public opinion and reel in a spiraling economy.