Argentina offering reward for the recovery of assets from corruption scheme
Friday, August 17th 2018 - 11:01 UTC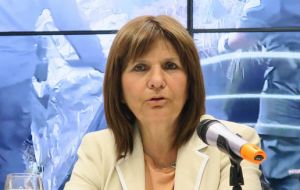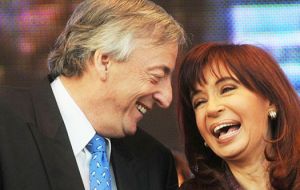 Argentina is offering a reward for information leading to the recovery of money from a case in which former President Cristina Fernandez is accused of leading a corruption scheme involving officials and business leaders.
Security Minister Patricia Bullrich signed an order Thursday offering 5% of the money recovered, up to US$ 675,000.
Authorities are investigating alleged corruption over more than a decade during the governments of Fernandez and her predecessor and late husband, Nestor Kirchner.
The driver of one of the accused allegedly kept notebooks with information on his deliveries of bags of cash paid in exchange for the granting of public contracts in 2005-2015.
So far, 14 people have been arrested. Fernandez denies any wrongdoing. She is currently a senator, a post that gives her immunity from prosecution.