Falkland Islands Seven (and main) Wonders for Visitors: the spectacular wildlife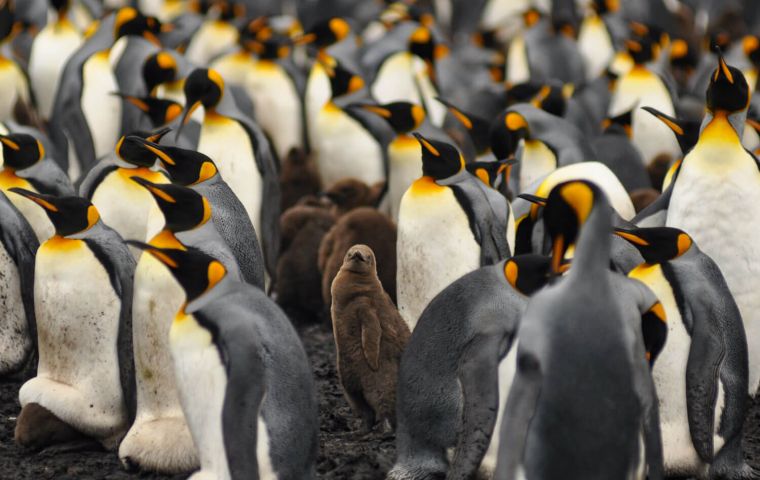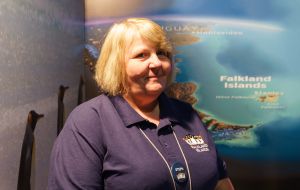 Perhaps fittingly the King Penguin was chosen as number one in the Falkland Islands Tourist Board's (FITB) 7 Wonders of the Falklands survey. Over the last three months FITB has asked past and present visitors to the Islands, as well as residents, what they would consider to be their seven wonders.
Over 2,500 votes were received from over 30 different countries, revealing that our number one wonder is the King Penguin, Executive Director of FITB Stephanie Middleton told Penguin News.
She said, perhaps not surprisingly, the other six places were mainly taken up by wildlife, with the Rockhopper penguin and black-browed albatross representing birdlife and the sea lion and elephant seal the land-sea mammals.
However, Sea Lion Island Nature Reserve was voted the fourth wonder, and Whale Bone The 7 Wonders of the Falklands
1 King Penguin
2 Rockhopper Penguin
3 Sea Lion
4 Sea Lion Island
5 Elephant Seal
6 Black-browed Albatross
7 Whale Bone Arch in Stanley.
Mrs. Middleton said: "We were delighted to get so many votes and find out what visitors and residents view as our iconic attractions.
"Outside of the top seven there was a wide range of votes cast, including for Paloma Beach, Christchurch Cathedral, Historic Dockyard Museum, Pioneer Cottages, Bodie Creek Bridge, Mount Usborne, and San Carlos Cemetery, which goes to show how important our built and natural environments also are for visitors."
The winner of the competition, drawing from all entries, was Ian Hopkins from Coventry. While he is yet to visit the Falklands, he says he's a big supporter of the Islands, and the loss of HMS Coventry is close to his heart. He was married on May 25
and toasted the ship in his speech!
A Bleaker Island sheepskin rug is heading his way. (Penguin News).